Introducing: the new StatLine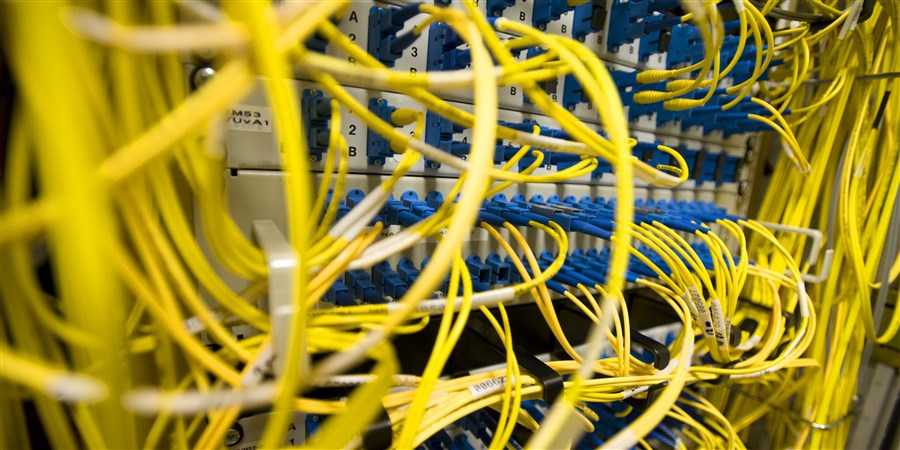 At the end of October 2017, Statistics Netherlands (CBS) introduced a new interface to the StatLine database. It has a new look, offers lots of graphics capabilities and partly works differently. The changes have been aimed at making StatLine more user-friendly and accessible. Introduction of the new StatLine takes place gradually over a six-month period, during which the old StatLine remains accessible.
Modern interface
StatLine is CBS' unique online database. It covers a myriad of themes around the Dutch economy and society. This will continue to be the case, just the appearance and operation of the StatLine database have been renewed. StatLine has received an attractive and modern interface which is suitable for PCs, tablets and smartphones. In addition, handling graphics has become easier as users will be able to produce graphs or switch to other graph types at the push of a button. Tables can be produced by 'dragging' data with the mouse or touchscreen, as well as by modifying your selection. Tables and graphs can also be shared easily via social media.
Open data
StatLine editor Petra Brocke explains: 'With the new StatLine, we think we will appeal to a broader target group. For example, maps can now be created which are customisable up to district and neighbourhood level. We have noticed there is a great need for regional information.' All StatLine tables are based on CBS' open data. 'In that sense, StatLine is also a showcase of what open data users are able to create themselves, using CBS data which are accessible to everyone.'
New technology
The technology behind the StatLine database has changed profoundly. This was really necessary as the existing system had reached the end of its life and was clearly outdated. The new technology offers opportunities for further development of StatLine. As interaction designer Joost Broersen explains: 'This is the first step in a process. Our ultimate aim is to make CBS data even better accessible, for instance by improving the search functionality. With this new technology, we have made StatLine future proof.'
Dragging data
Output architect Dennis Ramondt: 'The old StatLine was basic but very stable. The new StatLine is low-threshold and provides better access. You do need to learn how to use it as it takes some time getting accustomed, even for experienced StatLine users. We wanted an application which is easy to use, but then there is always the complexity of the content: an enormous and ever-growing amount of data. Here's a tip: above all, remember that you can 'drag' data. Once you start dragging, it becomes self-explanatory and every little figure will literally fall into place.'
Tested extensively
It is now possible to open and view the new Statline, which has been tested extensively by users. As of the end of October, anyone opening the StatLine application will see the new version appear on his or her screen (https://opendata.cbs.nl). The old version will be available for another six months. Broersen: 'This will allow people to grow accustomed to the new version. It also allows us to make further modifications based on user experiences in terms of any minor errors or flaws.'

Questions or comments?
For those wishing to know more about how to use the new StatLine, demo movies are becoming available soon with detailed explanations. If you have a specific question, need further assistance or you wish to share your opinion, please contact CBS Infoservice, tel. +31 (0)88 570 70 70 or e-mail: infoservice@cbs.nl.