Goods imports from China fell by 6 percent in February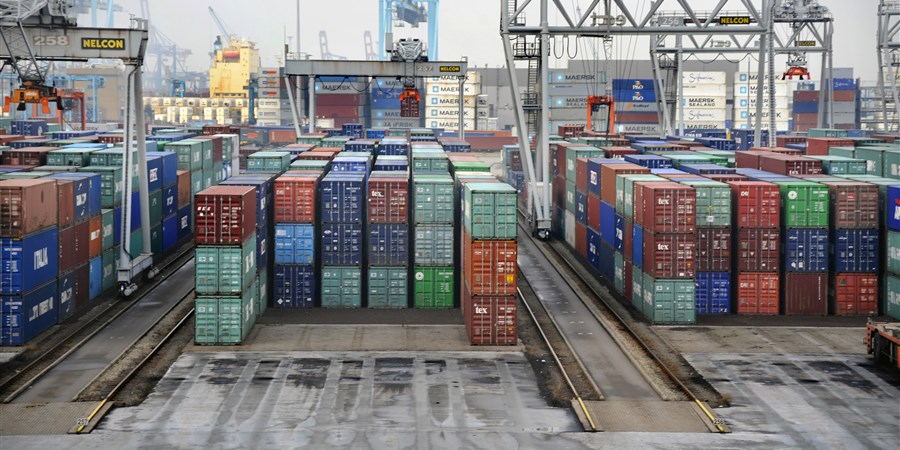 In February 2020, the Netherlands imported 3.1 billion euros worth of goods from China. This is 6 percent less than one year previously. Total import and export values by country may fluctuate significantly from month to month. This is reported by Statistics Netherlands (CBS) on the basis of a first, provisional estimate on bilateral trade with China over the month of February.
As of January 2020, China has taken drastic measures in response to the coronavirus outbreak. Industrial production and therefore exports dropped sharply. China's export slump is not yet fully reflected in the Netherlands' import data over January.
Goods imports from China, value

Jaar

Maand

Goods imports (bn euros)

2019
January
3.8

2019

February
3.3

2019

March
3.0

2019

April
3.3

2019

May
3.7

2019

June
3.3

2019

July
3.9

2019

August
3.7

2019

September
3.7

2019

October
4.2

2019

November
3.7

2019

December
3.4
2020
January
4.1

2020

February
3.1
* provisional figures
Goods imports from China, value

Jaar

Maand

Value of goods imports (year-on-year % change)

2019
January
11.8

2019

February
13.8

2019

March
0.0

2019

April
22.2

2019

May
19.4

2019

June
3.1

2019

July
14.7

2019

August
2.8

2019

September
15.6

2019

October
10.5

2019

November
2.8

2019

December
9.7
2020
January
7.9

2020

February
-6.1
* provisional figures