France imports 47.4 bn euros in goods from the Netherlands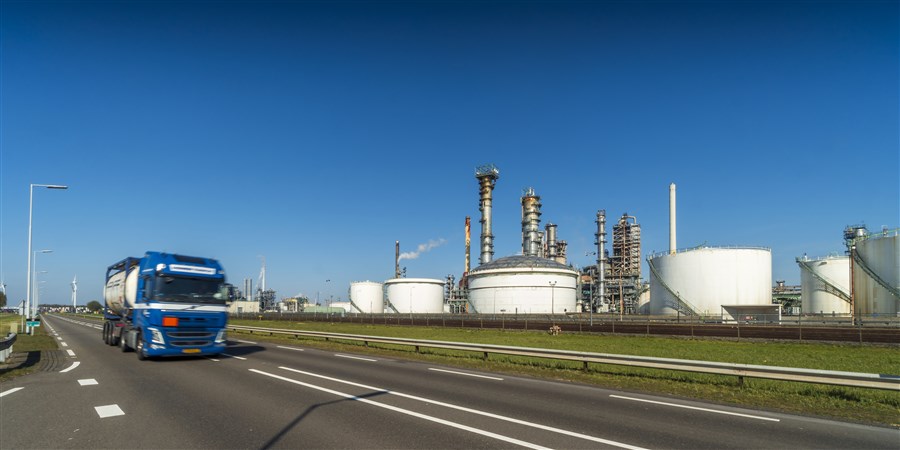 In 2021, bilateral goods trade with France comprised exports worth 47.4 billion euros and imports worth 18.7 billion euros. Relative to 2011, the value of goods exports to France was up by 30 percent while imports were 20 percent up. Exports last year mainly comprised more medical products, whereas the most significant change in imports was the decrease in petroleum products. Statistics Netherlands (CBS) reports this today.
France has been the third largest market for Dutch-produced goods - after Germany and Belgium - as of 2019. Goods exports (including re-exports) to France made up 8 percent of total exports in 2021.
Mainly more medical products to France
With a value of 3.0 billion euros in 2021, refined petroleum products are among the principal exports to France, followed by telecommunications equipment such as modems, routers and smartphones (2.0 billion euros). Relative to 2011, the largest increases are seen in exports of medical products such as medicinal and pharmaceutical products, medical instruments and devices, and medicines. Re-exports account for the bulk of these exports, similar to the exports of smartphones, computers, laptops and office machinery. Refined petroleum products, flowers and plants as well as medicines are mostly direct domestic exports.
Export of goods to France*

Goederengroep

Jaar

Re-exports (bn euros)

Domestic exports (bn euros)

Refined petroleum products
2021
1.199
1.825

Refined petroleum products

2011
0.697
1.993
Telecommunications equipment
2021
1.772
0.252

Telecommunications equipment

2011
1.421
0.143
Medicinal and pharmaceutical products
2021
1.087
0.301

Medicinal and pharmaceutical products

2011
0.322
0.314
Other chemical products
2021
1.060
0.259

Other chemical products

2011
0.234
0.242
Flowers and plants
2021
0.113
1.140

Flowers and plants

2011
0.056
1.049
Medical instruments and devices
2021
0.964
0.227

Medical instruments and devices

2011
0.392
0.090
Computers and laptops
2021
1.011
0.140

Computers and laptops

2011
1.581
0.103
* figures over 2021 are provisional
Earnings from exports to France account for 1.4 percent of GDP
In 2020, goods exports to France represented net earnings for the Netherlands of approximately 11.4 billion euros. This is equivalent to 1.4 percent of GDP. Of that amount, 8.1 billion came from domestic exports and 3.3 billion from re-exports. Aside from goods, the Netherlands exports services to France; these amounted to roughly 6.0 billion euros in 2020. Total export earnings from trade with France thus stood at 17.5 billion euros in 2020. Wholesale trade, management consultancies and IT services had the highest earnings in exports to France.
Lower exports of petroleum products
In 2021, France occupied sixth place in the country ranking of goods suppliers to the Netherlands, with an import value of 18.7 billion euros. Compared to ten years previously, the import package has seen several major changes. Imports of refined petroleum products have more than halved. The decline in Dutch imports of petroleum products from France went hand in hand with a decrease in total imports of petroleum products, although the latter was less pronounced. A strong relative increase is seen in imports of semiconductors, processors and microchips. This development as well is not just seen in imports from France; the total import value of such goods has increased more than fourfold since 2011.
Import of goods from France

2021* (bn euros)

2011 (bn euros)

Semiconductors, processors, microchips
1.0
0.2
Refined petroleum products
0.8
2.1
Medicines
0.5
0.5
Manufactures
0.5
0.5
Alcoholic beverages
0.5
0.4
Wheat and meslin
0.5
0.3
Passenger cars
0.5
0.5
Office machinery
0.1
0.4
Maize
0.2
0.3
Main car parts and components
0.2
0.3
* provisional figures
How the imports are used
Imported goods and services may be used for various purposes: they can stay in the Netherlands for domestic consumption, used as inputs for export products, or be exported again immediately (re-exports). All three purposes are served by imports from France fairly equally. This is comparable to imports from the United Kingdom. By way of comparison: imports from China are re-exported much more often, while imports from Russia are relatively more often used as inputs in export production.
Use of imports, 2020

| Land | Goods for export production (%) | Services for export production (%) | Goods for domestic use (%) | Services for domestic use (%) | Re-exports (%) |
| --- | --- | --- | --- | --- | --- |
| France | 14.5 | 16.3 | 21.9 | 13.3 | 34.1 |
| Germany | 17.9 | 8.1 | 32.3 | 6.6 | 35 |
| Russia | 43.6 | 2.7 | 20.1 | 2.3 | 31.3 |
| United Kingdom | 13.4 | 23.8 | 14.5 | 19.9 | 28.5 |
| Belgium | 20.4 | 8.5 | 31.5 | 7.7 | 31.9 |
| China | 10.8 | 1.5 | 24.3 | 1.2 | 62.2 |