Earnings from machinery and food exports to China surge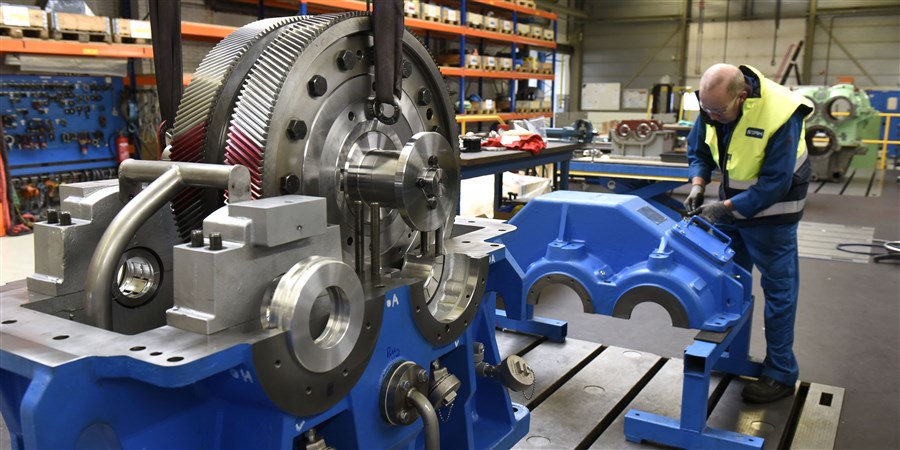 In 2019, the Netherlands earned 4.6 billion euros through domestic exports to China. This is 53 percent more than in 2015 (3.0 billion euros). Exports of machinery and food in particular generated higher earnings. In the first three quarters of 2020, the value of goods exports to China was higher than one year previously. Statistics Netherlands (CBS) reports this on the basis of new figures.
In 2019, Dutch companies achieved net earnings exceeding 1.3 billion euros in exports of machinery and components to China, nearly double the amount earned in 2015. This includes among other things specialised machinery such as chip-making, food industry and agricultural machines.
Earnings from domestic exports to China, top 10 products

Produkt

2019 (million euros)

2015 (million euros)

Machinery and components
1312.1
735.9
Food preparations
(e.g. baby milk powder)
727.9
330.7
Meat
468.9
148.2
High-quality plastics
197.9
199.4
Pharmaceutical products
150.6
64.8
Metals and metal products
129.1
62.9
Scientific instruments
119.3
31.4
Metal waste
113.9
216.9
Passenger cars
98.8
74.0
Dairy
90.6
122.4
More earned with baby milk powder and meat
Exports of food preparations including baby milk powder amounted to 728 million euros (over twice as much as in 2015), meat exports to 469 million euros (triple the amount in 2015). At 22 percent of the value added generated by domestic baby milk powder exports, China holds a major share in these exports. Meat ranked third in the top ten of export products with the highest value added, climbing two places compared to 2015.
Other lucrative export products include high-quality plastics (198 million euros), pharmaceutical products (151 million euros) and metals and metal products (129 million euros). Finally, the Netherlands generated high earnings from the export of scientific instruments and metal waste to China. On a side note, in 2015 metal waste was still in third place with a value added of 217 million euros, but this had dropped sharply to 114 million euros by 2019. This decline is related to restrictions imposed by China on imports of metal waste.
Lower net earnings per euro in domestic goods exports to China
In 2019, the Netherlands earned on average 57 eurocents from every euro of domestic exports to China. This is more than the average earned from total domestic exports (54 eurocents), but still less than in 2015 (60 eurocents). It means that per euro of exports to China, 3 eurocents more in imported goods or services was needed than in 2015.
For every euro of manufactured goods exported in 2019 ( including metals and metal products, metal waste and plastic products), the Netherlands earned the highest net amount in exports to China: 69 eurocents on average. This was still 76 eurocents in 2015. The decline was entirely on account of the sharp drop in exports of metal waste, which had retained a value added per euro exported of 90 eurocents. Natural products and raw materials came out at 61 eurocents. For every euro of food and beverage exports, net earnings were 58 eurocents, which is also above average. Machinery and appliances (56 eurocents), chemical products (55 eurocents), transport equipment (44 eurocents) and mineral fuels (20 eurocents) generated below-average earnings.
Earnings per euro from exports of natural products, raw materials and transport equipment were 7 eurocents lower in 2019 than in 2015. For natural products and raw materials, this was due to a substantial increase in earnings from paper and cardboard exports to China (89 million euros in 2019, up from 8 million euros in 2015). These exports generated 55 eurocents per euro. In transport equipment, the decline is due to increased passenger car exports, which have a low value added per euro.
Earnings per euro of domestic exports to China

| Product | 2019 (eurocents) | 2015 (eurocents) |
| --- | --- | --- |
| Total | 57 | 60 |
| Manufactured goods | 69 | 76 |
| Natural products and raw materials | 61 | 68 |
| Food and beverages | 58 | 58 |
| Machinery and appliances | 56 | 58 |
| Chemical products | 55 | 57 |
| Transport equipment | 44 | 51 |
| Mineral fuels | 20 | 21 |