Agricultural export value over 90 bn euros in 2018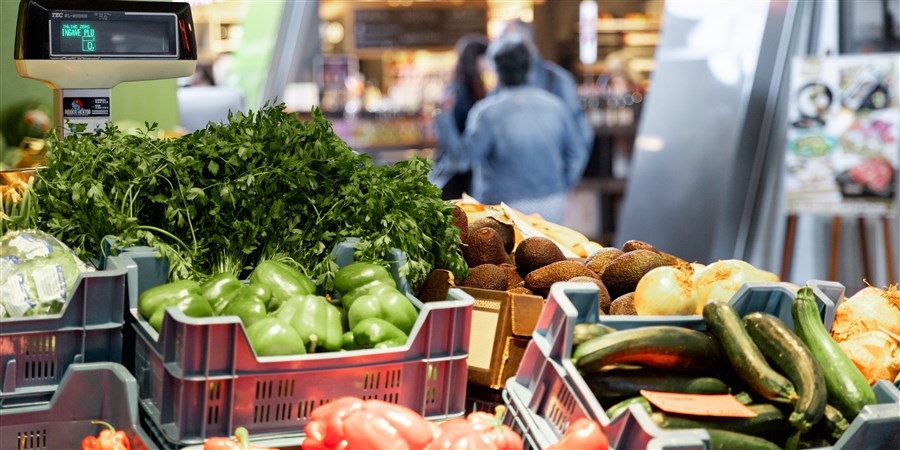 In 2018, agricultural goods exports from the Netherlands amounted to an estimated 90.3 billion euros, i.e. 0.2 percent up on the previous year. This is a lower increase than in previous years (over 6 percent in 2017 and over 4 percent in 2016), as reported by Statistics Netherlands (CBS) and Wageningen Economic Research on the basis of joint research carried out for the Ministry of Agriculture, Nature and Food Quality.
With an export value of 90.3 billion euros, the Netherlands is the world's largest exporter of agricultural goods after the United States. Agricultural commodities account for nearly one-fifth of Dutch commodity exports: 18.2 percent in 2018. Domestic production is good for 72.4 percent of these agricultural exports.
Last year, the Netherlands imported an estimated 61.4 billion euros in agricultural goods; this is 0.5 percent up on the previous year. There was an agricultural trade surplus of 28.8 billion euros, slightly lower than in 2017. Agricultural trade represents almost 58 percent of the total surplus in goods trade.
Price developments played an important role in curbing the growth in import and export value. Both imports and exports did show volume growth, but it was more or less wiped out by price decreases. In 2017, prices still rose significantly in both imports and exports.
Import and export value of agricultural goods

Exports (bn euros)

Imports (bn euros)

Balance of trade (bn euros)

2008
65.2
41.6
23.6
2009
61.5
37.9
23.6
2010
67.4
42
25.3
2011
73.7
49.1
24.6
2012
76.9
52
24.9
2013
81
53.6
27.3
2014
81.7
52.9
28.8
2015
81.4
55.9
25.4
2016
84.8
56.6
28.2
2017
90.1
61.1
28.9
2018*
90.3
61.4
28.8
Source: CBS, Wageningen Economic Research
*based on estimates
Major agricultural exports: horticultural products, dairy, meat, fruit and vegetables
At 9.2 billion euros, the highest export value in agricultural exports last year was achieved with ornamental horticultural products such as fresh flowers, plants, bulbs and nursery products. Their export value rose by around 3 percent on 2017. Further included in the top 5 of agricultural export commodities were dairy and eggs (8.5 billion euros), meat (8.1 billion), vegetables (6.6 billion) and fruit (6.0 billion). Fruit exports were up by approximately 8 percent on 2017; over three-quarters are fruits produced elsewhere. By contrast, nearly three-quarters of total agricultural goods exports are domestically produced commodities.
Among the major export commodities, the strongest increase in export value was seen in preparations of cereals, flour, starch or milk (around 12 percent). For example, the value of baby milk powder exports to China was up significantly relative to 2017. Baby milk powder now constitutes the main commodity in goods exports to China.
Agricultural goods by export value

2018 (bn euros)

2017 (bn euros)

Ornamental horticulture
9.17
8.87
Dairy and eggs
8.52
8.73
Meat
8.06
8.18
Vegetables
6.58
6.59
Fruit
5.98
5.51
Beverages
5.15
5.09
Preparations of vegetables and fruits
5.09
4.93
Preparations of cereals, flour, starch or milk
4.83
4.31
Residues from food industries
4.47
4.27
Cocoa and cocoa preparations
4.4
4.79
Source: CBS, Wageningen Economic Research
*based on estimates
1/4 of agricultural exports destined for Germany
The top ten largest foreign markets for Dutch agricultural exports remained unchanged in 2018 as compared to 2017. These markets combined constitute a share of 72 percent in total agricultural exports. Germany represents 22.8 billion euros (25 percent), followed by Belgium (11 percent), the United Kingdom (10 percent) and France (9 percent). In three out of the four countries, the export value declined by roughly one percent on the previous year. The only country with modest growth was Belgium. In the case of Germany, the decline represented an amount of approximately 300 million euros. Exports to China and Poland rose notably in 2018, by 3 and 4 percent respectively.
Top ten export destinations in agricultural trade, 2018*

2018 (bn euros)

Germany
22.78
Belgium
10.22
United Kingdom
8.58
France
7.71
Italy
3.45
Spain
2.63
United States
2.5
China
2.45
Poland
2.4
Sweden
1.98
Source: CBS, Wageningen Economic Research
*based on estimates