ICT sector growth above average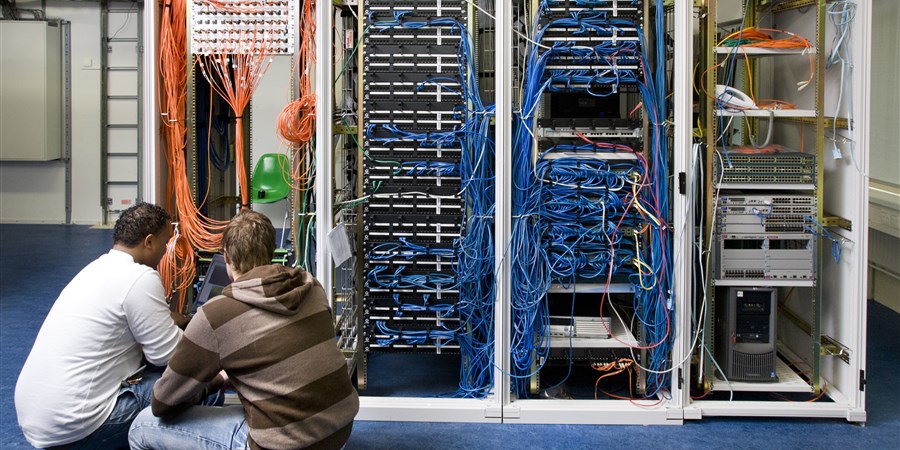 In the period 2011-2015, the Dutch ICT sector showed stronger growth than the overall economy. Both turnover and the volume of labour in this sector saw a much sharper increase than average. The number of ICT companies grew substantially between 2011 and 2017. In Q1 2017, 12.3 thousand job vacancies were outstanding at ICT companies. The majority of companies in this sector have difficulty filling their ICT vacancies. This is reported by Statistics Netherlands (CBS) in this year's edition of the annual publication 'ICT, knowledge and the economy' (Dutch only).
According to the OECD definition, the ICT sector comprises not only companies in the sector information and communication technology, but also industrial ICT companies and ICT wholesale companies.
Turnover in the Dutch ICT sector grew by 9.8 percent in 2015, a much higher growth rate than was seen in the total national production value (3.2 percent). As such, the ICT sector has been a driving force behind the growth of the Dutch economy for several years.
Production value (turnover)

| | Dutch economy (private and public) | ICT sector |
| --- | --- | --- |
| 2011 | 2.6 | 6.9 |
| 2012 | -0.8 | 1.5 |
| 2013 | -0.3 | 3.6 |
| 2014 | 1.6 | 5.4 |
| 2015 | 3.2 | 9.8 |
ICT service providers booming
In addition to total turnover, the ICT sector has seen a steadily increasing number of companies. In Q4 2011, there were nearly 59 thousand ICT companies in the Netherlands. This number had gone up to almost 72 thousand at the end of 2016. This means that over 4.5 percent of all Dutch companies operate in the ICT sector. The vast majority of ICT companies in the Netherlands are service providers, namely 65.5 thousand. In addition, there are 5.6 thousand wholesale companies and more than 800 industrial ICT companies. The increase in the total number of ICT companies is almost exclusively due to the continuous expansion of the ICT sector. At the end of 2011, it comprised as few as 51.7 thousand companies. Five years later, this number had increased by 27 percent.
Also more FTEs
The ICT sector also saw an increase in the volume of labour which was considerably stronger than average. In 2015, the number of labour years (FTEs) worked at ICT companies was up by 2.6 percent relative to the previous year. The increase for the overall economy amounted to 0.7 percent. The labour volume growth in the ICT sector has been notably stronger than overall economic growth for several years. In 2015, the number of labour years worked in the ICT sector was 7.3 percent higher than in 2011. By contrast, the overall economy saw a slight decline in labour volume during that period: -1.0 percent.
Over 12 thousand ICT vacancies
The vigorous growth of the ICT sector is also apparent from the number of outstanding job vacancies. In Q4 2016, over 10 thousand job vacancies were unfilled at companies in information and communication technology services, representing 6.3 percent of all unfilled job vacancies in the Netherlands. This number increased further in Q1 2017 to 12.3 thousand (6.5 percent). At the end of 2011, the ICT sector had 6.6 thousand unfilled job vacancies, representing 5.7 percent of all vacancies at that time. The share of the ICT sector in the total number of job vacancies has therefore increased as well.
ICT people hard to find
Many ICT companies are having a difficult time recruiting ICT professionals. In 2015, 48 percent of the companies in the ICT sector with at least ten employees provided job openings for ICT specialists; 37 percent experienced problems in filling these, accounting for over three-quarters of all ICT-related vacancies at ICT companies.
Job vacancies for ICT specialists, 2015

ICT sector

All companies

Have vacancies for
ICT specialists
48
9
Have difficulty filling
these vacancies
37
5
Another CBS research shows that companies in the information and communication technology industry are experiencing a tightness on the labour market, more so than other industries. At the start of Q2 2017, one-quarter of these companies were forced to produce less due to a shortage of staff.