CBS and the city of Heerlen start up Urban Data Center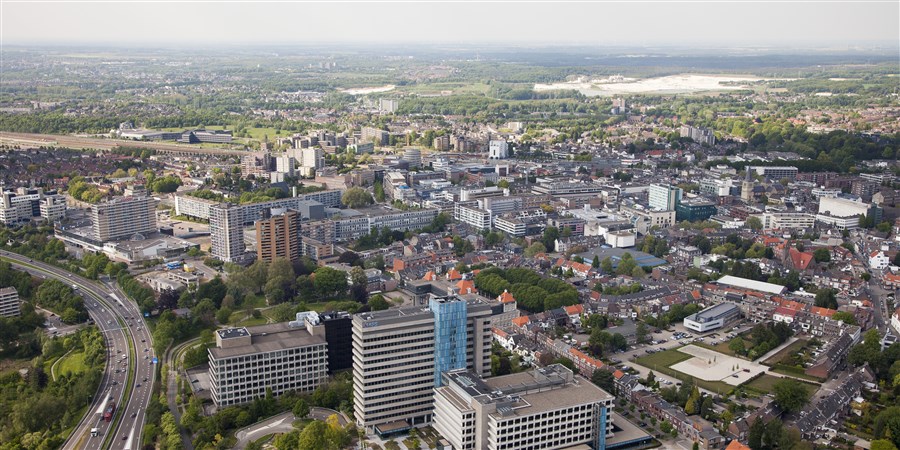 Today, Statistics Netherlands (CBS) and the municipality of Heerlen are launching joint activities involving the collection, combining and processing of data at a new CBS Urban Data Center in Heerlen. The municipality of Heerlen can use the research results towards new policy-making on various issues including self-employment, perceptions of safety among residents, structural vacancy of offices and minimum income levels. The latest CBS Urban Data Center is being launched on 28 November at the Brightlands Smart Services Campus in Heerlen.
Regional conversion
CBS Urban Data Center/Heerlen will also undertake mapping out the regional impact of national developments. Based on regional data from CBS, the municipality of Heerlen and, where possible, also from new sources, these regional data can be converted into figures for all of the Netherlands.
Martin de Beer, alderman for the local economy of Heerlen, explains: 'Heerlen wants to develop into a city that innovates and experiments in the area of smart services. CBS is the ideal partner for this. By making available and linking each other's data we will gain new insights into the regional economy. By sharing these with entrepreneurs, businesses and investors, we create a favourable environment for promising projects, start-ups, spin-offs and new commercial activity.'
CBS Director General Tjark Tjin-A-Tsoi adds: 'More and more public service tasks are being decentralised and local authorities can only make well-founded decisions based on real data. By sharing our knowledge and expertise in the area of data collection and processing, we are facilitating municipal governments as well as further detailing our data collection. In doing so, we raise the quality of our service.'
Interaction
The CBS Urban Data Center/Heerlen will be located on the Brightlands Smart Services Campus in Heerlen, which was opened early last September. Peter Verkoulen, CEO of the Brightlands Smart Services Campus: 'Our campus strengthens the interaction among public authorities, the education sector, research institutes and the realm of entrepreneurs with the aim of promoting new activity, innovations and talent development in the area of smart services. The CBS Urban Data Center/Heerlen gives a unique interpretation to these interactions. In addition, the basis for smart services is being formed by data, and CBS is the data supplier par excellence. That is why we are extremely pleased with having the CBS UDC/Heerlen on our campus.'
Second Urban Data Center
CBS UDC/Heerlen is the second UDC in the Netherlands. Late last September, CBS and the city of Eindhoven launched the first UDC. Other muncipal governments are also copying this example. CBS has meanwhile entered into talks with various other municipalities on setting up UDCs, while the city councils in Groningen and Zwolle have recently decided to establish their own UDCs.
[video: https://www.cbs.nl/en-gb/video/e9ff50d4df124557bcd14085b2759c61]