The Netherlands in European top 5 of 'lifelong learning'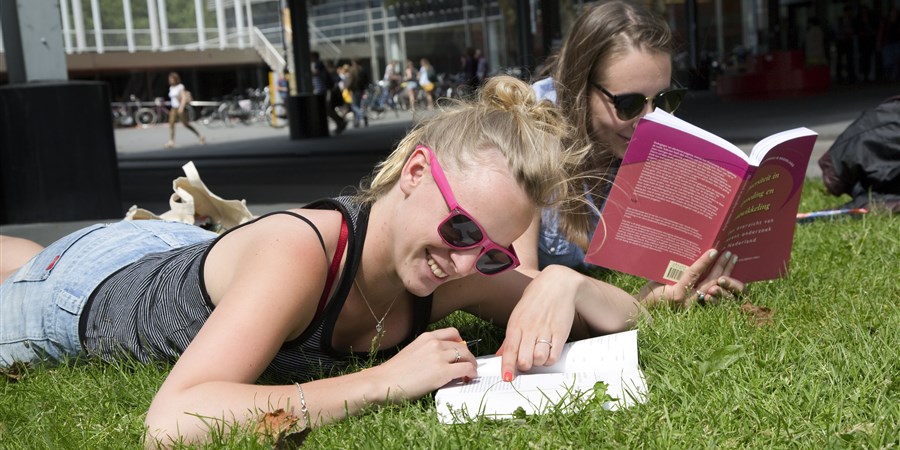 According to figures released today by Statistics Netherlands (CBS), the Netherlands ranks among the EU top 5 with highest participation rates in lifelong learning, i.e. enrolment in education or training by people aged 25 to 64. Among the survey respondents, those who indicate having received training and education for work or leisure are predominantly the highly educated, people in their late twenties and those working in financial services, health care and education.
The Netherlands ranks fifth in the EU
Among Dutch survey respondents aged 25 to 64, nearly 18 percent (an equivalent of 1.6 million people) stated they received education or training for either work of personal reasons in 2014. This might be a workshop, Spanish language training or a course in art history, but might also be a complete course in higher education, for example. This share puts the Netherlands in the top of EU countries with highest participation rates in 'lifelong learning' Higher-ranking are France and the Scandinavian countries.
Within the European Union, 11 percent of people aged 25 to 64 received education or training in 2014. The target of 12.5 percent set by the European Commission for the year 2010 was therefore not met, even by 2014. The Netherlands has set its own target of 20 percent taking education or training by the year 2020.
Participation in Life Long Learning in the EU (25 to 64-year-olds), 2014
Highest participation rate among highly educated and those working in financial services
In 2014, the Netherlands had a relatively larger share of highly educated persons taking training or education than less educated. This is partly related to their professions: medical specialists, lawyers and teachers for example more often face developments in their work which make extra training necessary or even compulsory. Most extra training is received by people working in financial services.
There are also large differences according to age: people in their late twenties and thirties participate relatively more often in education or training than older people. Among this younger group, some have been enrolled in long study programmes yet to be completed. In addition, young people are more likely to need training in their new (first) job to acquire specific company or job related knowledge or skills, such as induction programmes, compared to more experienced employees.
Working people mainly learn to improve work performance
More employed than unemployed people indicate they are enrolled in education or training. Their main reasons for doing so are to upgrade their professional skills and enhance their career prospects. People who have taken long-term work-related training are relatively more successful in receiving promotion or higher salaries compared to those taking short-term training.
Informal learning
Aside from receiving education or training courses, people can also learn in an informal manner, i.e. not as a planned and institutionalised activity but for instance by reading a book about the country they wish to visit or by learning from a co-worker about their company's production process. Informal learning is not covered in the European indicator for lifelong learning but is fairly common in practice.