Oil tankers dominate short sea shipping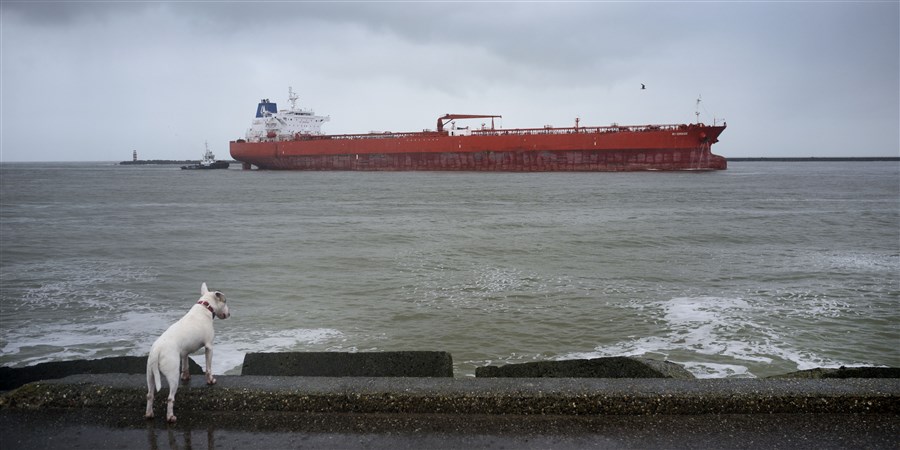 According to Statistics Netherlands (CBS), Dutch ports handled a total of nearly 570 million tons of goods in 2014. Nearly half (48 percent) was carried by coastal shipping also referred to as short sea shipping. The rest of the goods were carried across the ocean. Coastal shipping is dominated by crude oil carriage.
The 268 million tons of goods carried by short sea shipping came from or were destined for the Baltic, the Mediterranean and the North Sea. Nearly 60 percent of short sea carriage consists of liquid bulk, mainly crude oil. The largest volumes of crude oil come from Russia (Baltic Sea) and Norway (the Atlantic Ocean). Short sea shipping is considered an alternative for road haulage, inland shipping and railway transport.
Deep sea shipping refers to maritime transport across oceans. The 290 million tons of goods carried across oceans is more diversified. Compared to short sea shipping, a larger part consists of dry bulk and containers. Coal from Columbia and ores from Brazil account for the largest volumes in deep sea shipping.
Under the Dutch EU presidency, the Ministry of Infrastructure and the Environment is organising a High-Level Meeting for maritime directors of short sea shipping companies on Monday 15 February. During this meeting various topical subjects related to short sea shipping will be discussed, e.g. the future of the Maritime Single Window, Innovative financing to make shipping more environmentally friendly and Blue Growth.