Modest turnover growth for sector hotels and restaurants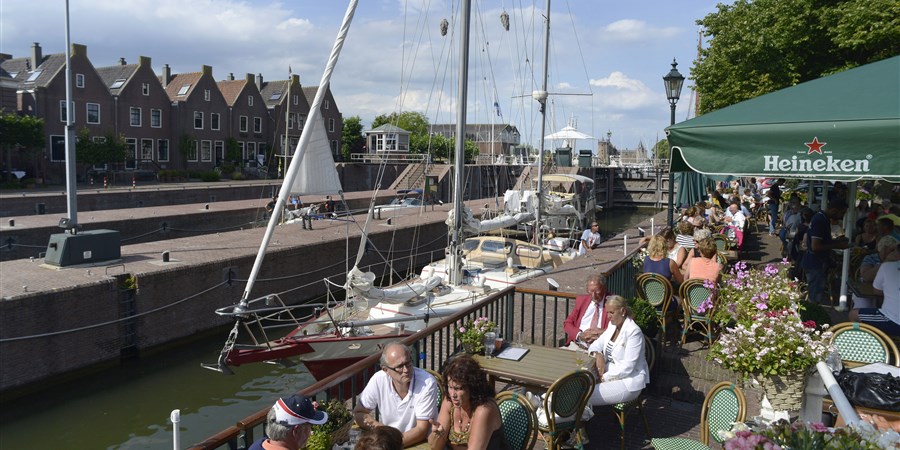 Downturn volume in fourth quarter
Turnover pubs further down
Snack bars achieve highest turnover growth
In the fourth quarter of 2013, the sector hotels and restaurants realised 1.0 percent turnover growth relative to one year previously. Although turnover improved, the latest figures released by Statistics Netherlands show that volume fell by 0.6 percent. The average price increase in the sector hotels and restaurants was 1.6 percent.
Pubs faced a turnover loss of 5 percent in the fourth quarter. Turnover has fallen continuously for nearly twenty-four months now. Prices of food and drinks in pubs were more than 3 percent up from one year previously, partly as a result of higher excise duties. Volume shrank further, by 8 percent.
The other branches in the sector hotels and restaurants achieved higher turnovers in the fourth quarter than in the fourth quarter of 2012. Snack bars performed best, realising a 3 percent higher turnover. Prices in snack bars were 1.8 percent higher and the volume of sales rose by more than 1 percent. Hotels also showed good results, boasting a turnover growth by 2.9 percent, although they underperformed compared to last year's excellent third quarter.
Over the entire year 2013, the sector hotels and restaurants realised a modest turnover growth of 0.5 percent, the smallest growth in three years. Volume declined by 1.4 percent. Pubs contributed most (9 percent) to the volume downturn. On average, prices in the sector rose by 2 percent in 2013.