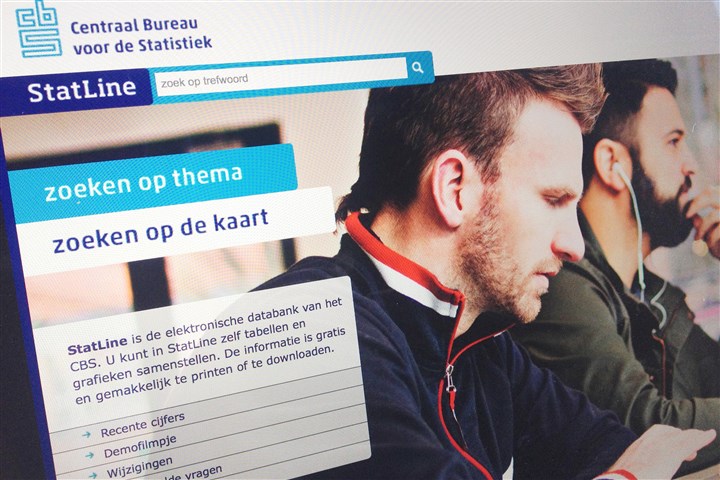 Help homepage
The opening screen offers three options to access StatLine
Search with search terms. Enter one or more search terms in the search box, then press enter or click on the magnifying glass magnifying glass. A page will be shown with the search results corresponding to your search terms.
Theme: browse by navigating themes. The StatLine tables are categorised into 24 themes. Each of these themes is subdivided into sub-themes. This option enables you to navigate through the themes and select a table.
Map: search tables by selecting a region. Select regions, e.g. municipalities or provinces, and search with a search term. A list of regional tables containing this term will be generated.
To switch to the Dutch version of StatLine, click on 'Nederlands' in the top right-hand corner. If you have any questions, click on 'Contact' also in the top right-hand corner.
'Information about StatLine' links to helpdesk information, an alphabetical list of StatLine tables, and an explanation of symbols used.
The opening screen offers three links to web pages with information about StatLine.
Recently released
A list of all StatLine tables that have appeared in the previous week.
FAQ's
If you encounter problems with StatLine.
Download iPhone app
A link to the iTunes store where you can find the StatLine iPhone app.