CBS provides data on the use of pipelines for transport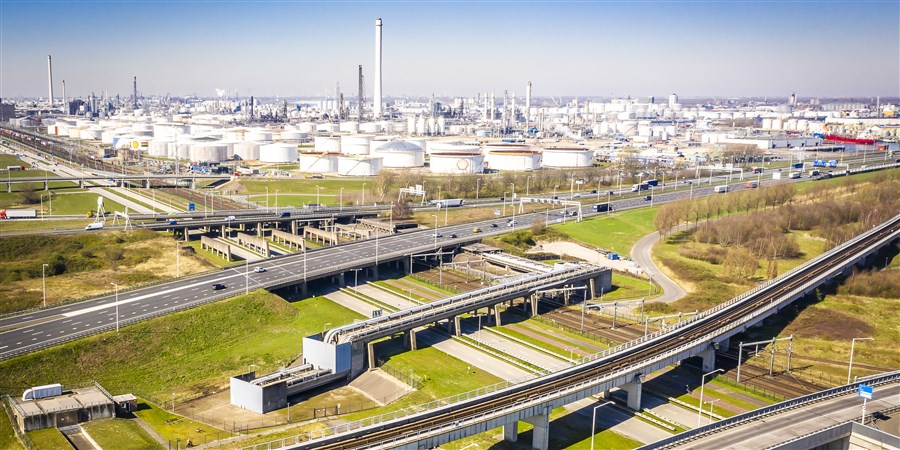 Pipelines are becoming a key form of transport. Increased underground transport has recently been highlighted as a solution to various thorny problems, not least that of congestion on roads and waterways. Policy-makers are thus keen to learn more about both the available pipeline capacity and current underground transport flows. Statistics Netherlands (CBS) has taken the initiative to produce a new statistical report on this form of transport.
Alternative transport flows
'Not many people know this, but in

the Netherlands

the amount of transport through pipelines is almost the same as by inland waterways,' according to project leader

Mathijs Jacobs

from CBS, 'and nearly eight times as much as by rail. One-fifth of the total weight of goods transported travels through pipelines.' Pipelines transport resources such as natural gas, CO2, petroleum and petroleum products, chemical products, water for consumers and industry, and heat. As the importance of alternative transport flows to society increases, it is becoming ever more important to have reliable, unbiased data on this form of transport, even though the

European Union

does not currently require these data to be collected.

Why use pipelines for transport?
Senior Consultant on Traffic & Transport

Willem-Otto Hazelhorst

and Senior Adviser

Gilbert Westdorp

from the Ministry of Infrastructure and Water Management underline the need for reliable data on pipeline transport, emphasising the pipes' large capacity: 'Just one large pipeline can transport more than

100 000 tonnes

in a single day. That would take more than

4000 trips

by road,

80 trains

a day or

45 ships

on the inland waterways.' Hazelhorst also identifies other social arguments in favour of increasing the use of pipelines for transportation. 'Take the climate crisis, for example. We are seeing more and more periods of either extreme drought or serious flooding. When the water level on

the Rhine

dropped

in 2018

, inland vessels were only able to fill half their normal capacity and industrial clusters did not receive enough raw materials. Pipeline transport could deliver crucial extra capacity at those times and provide a solution to the problem.'

Reliable figures needed
Westdorp expects the demand for resources to change in response to the energy transition, as crude oil and mineral oil products fade into the background and make way for products such as hydrogen. 'We need our current pipeline network for the fossil fuels we depend on so heavily,' he says. 'It looks as if extra capacity will be needed for new resources, but how much space can the existing network offer? No one knows for sure, so we need reliable figures on what is currently being transported through which pipeline.' Hazelhorst sees yet another reason for the government to take an interest in pipeline transport: 'The Dutch Directorate for Public Works and Water Management is about to invest in replacements for sluices, bridges, tunnels and inland waterways. This is a good time to think about the capacity we'll need in the future and look more carefully at the opportunities pipeline transport can bring. Operating costs for transporting resources through pipelines are low.'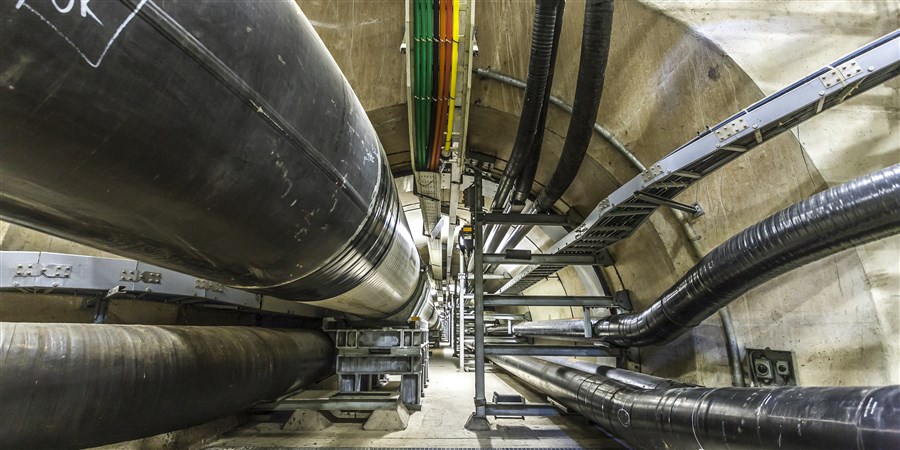 Safe transport
Reliability of supply is one important reason to intensify pipeline transport; another is safety. 'Right now we transport hazardous materials by rail,' Hazelhorst explains, 'which means that in many places the materials have to travel through city centres. Because of safety concerns we can't build houses along those routes, which only makes the housing shortage worse. Pipeline transport is safe and frees up space in cities for housing developments.' Westdorp also sees great potential for pipeline transport to help increase sustainability: 'A pipeline produces almost no nitrogen or CO2.'

Mobilisation
Klaas Winters, Director of the Association of Pipeline Owners in

the Netherlands

(VELIN), welcomes CBS' efforts to produce a reliable statistical report. VELIN is made up of

23 companies

which together account for approximately

22 000 kilometres

of pipelines in

the Netherlands

:

15 500 kilometres

of high-pressure pipes to transport natural gas over long distances and

6000 kilometres

for the long-distance transportation of petroleum, petroleum products and other chemicals. 'If our sector wants to discuss policy with policy-makers,' Winters acknowledges, 'we need to have the right figures.' When CBS contacted Winters, VELIN was keen to mobilise its associated companies. 'We got together with CBS to organise a members' meeting where this was a key topic of discussion.'

Privacy
During the meeting it became clear that smaller companies were relatively unfamiliar with CBS' transport statistics. Some members also asked how much of an administrative burden the report was expected to place on their companies. 'The operational people would have to provide the requested data,' Winters explains. 'They don't have much time for that, and they didn't want to be saddled with extra administrative work. Then there were concerns about information security, privacy and sensitivity to competition. Some segments of pipeline transport only involve two or three active companies, and it's understandable that they'd want to make sure their contribution to the statistics isn't easily traceable.' To address the concerns about the administrative burden, information security and privacy, CBS and VELIN organised a workshop where these issues could be discussed.

Basic report
'In the end we were able to reach a consensus,' Jacobs says. And that consensus has produced an initial result: the basic statistical report

on 2012–2018

. 'We wanted to show that it's possible. Now we're going to keep working on the report, going into greater depth and fleshing it out with data

for 2019

and 2020

.' To bring reporting on pipeline transport up to the same level as all the other forms of transport, and to safeguard continuity, Jacobs stresses how important it is to achieve even more intensive collaboration between policy-makers, VELIN, CBS and other partners.