Coronavirus pandemic increases urgency of new data sources for CBS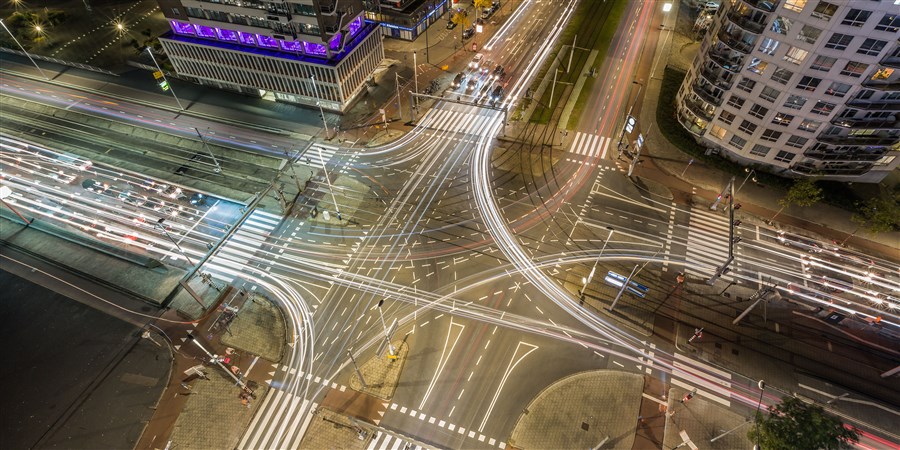 Society's need to describe complex phenomena - such as the consequences of an economic crisis - is growing exponentially. Statistics Netherlands (CBS) has the statutory task of compiling statistics on such phenomena, for which the statistics agency needs data from both public and private sources. It therefore works continuously to open up new and additional data sources. The coronavirus pandemic has accelerated this process, for example with regard to financial transaction data. Strict application of privacy rules is paramount in this process.
Growing demand for statistics
Society's demand for reliable, fact-based information is growing rapidly, in part due to the increasing need for data-driven working. 'Developments in the data field are certainly advancing at a rapid pace,' says Irene Salemink, Director of Innovation, Development and Management at CBS. 'Examples are new technologies such as sensors and artificial intelligence. We've become a data-driven society, with data now involved in everything we do. That affects the role of national statistics agencies: the way they collect data is changing. That is due both to new technologies and the fact that existing data collection methods cannot always keep pace with the growing demand for up-to-date statistics.'
Coronavirus pandemic
The coronavirus pandemic has revealed a major need for up-to-date information on social phenomena. 'In various respects coronavirus has served as a catalyst in opening up access to private data sources, for example,' says Salemink. 'In order to measure the economic impact of the coronavirus pandemic, CBS now receives data from various organisations on payments and financial transactions. This shows the sectors where spending is falling and those where it is rising. In this way CBS aims to understand the financial impact on different sectors, for example retailing and travel industry. CBS now receives financial transaction data on a weekly basis, so we have a clear picture of the very latest developments. Policy-makers use that information in their policy deliberations.'
'Coronavirus has served as a catalyst in opening up access to private sources, for example'
Public added value
'CBS is a public interest organisation and we want to create even more public added value,' says Bert Kroese, Deputy Director General of CBS. 'It's important to be able to produce up-to-date figures giving a clear picture of developments in our changing society. Our statutory task is to compile statistics on those developments. To do that we need data, in some cases also from private sources. For example, we can use certain financial data to describe a number of important economic developments. Examples of such data include estimates of household consumption, purchases by Dutch people from online stores abroad, international services trade between firms in the Netherlands and firms outside the European Union and platform services such as Marktplaats.' Another key subject according to Kroese is the energy transition. 'There's strong demand for information showing how and why people in the Netherlands use energy. That requires up-to-date figures on generation and consumption, which is provided by smart energy meters. The figures can then be combined with other data held by CBS in order to identify patterns of groups in society.'
Up-to-date and accurate figures
The search for additional and new data sources - also known as data scouting - involves exploring and obtaining data from public and private sources to help build a comprehensive picture of complex phenomena in society. 'CBS is focused not so much on the data itself,' Kroese emphasises, 'as on the contribution to society. CBS endeavours to provide the most up-to-date and accurate figures possible, to provide insight into important social phenomena and thereby contribute to government policy. That's why CBS wishes to access such data. The more data we can use in our role as a statistics agency, the greater is the added value we can provide for society. We also make all results available free of charge as open data through our open data portal. Access to microdata for scientific research is also possible under very strict conditions. That generates maximum added value from the data. But in all cases we must be able to state very clearly why we need that specific data.'
'CBS will always ensure that privacy is guaranteed'
Strict privacy standards
Privacy is paramount in data scouting. Kroese: 'CBS will always ensure that privacy is guaranteed, and that no information is disclosed on individual persons or companies. Our procedures are entirely transparent, so everyone knows exactly which statistics CBS produces and which data is used from which sources.' 'CBS maintains a list of the sources used, the General Sources Catalogue,' Salemink adds. 'This list is intended to be a reference work and an accountability tool for the General Data Protection Regulation (GDPR). It enables everyone to see clearly which data sources CBS uses.'
Future of data scouting
'During the coming year CBS will engage in a discussion with the Ministry of Economic Affairs and Climate Policy on the government's statistics requirement and the data needed to fulfil it,' says Kroese. 'CBS will also engage in a dialogue with source data owners on the use of and access to data. A wide range of techniques are available to do that securely.' Not only are there ambitious goals for this at national level, but the subject is also high on the agenda of the European Union, with consideration being given, for example, to amendments to the regulations specifying which bodies are required to supply data to national statistics agencies.