A clearer picture of wealth in the Netherlands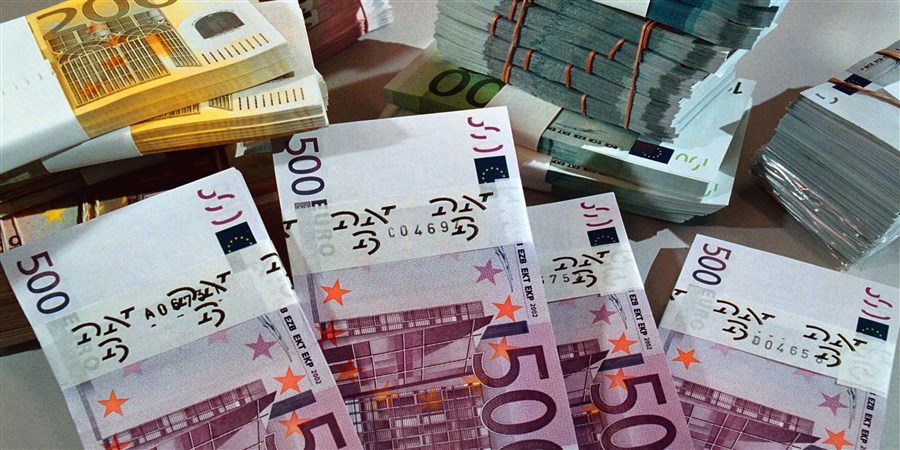 Statistics Netherlands (CBS) is improving its wealth statistics. A revised series of statistics will be made available in the first quarter of 2021. The revision features a more complete observation of substantial interest (see insert). The improved statistics will paint a clearer picture of the distribution of material wealth in the Netherlands.
Value of possessions
CBS' wealth statistics reveal the value of possessions owned by households in

the Netherlands

. 'That is important, mainly for the study of socioeconomic inequality in

the Netherlands

, and for assessing whether people have enough financial reserves,' CBS researcher

Jasper Menger

explains. 'Our wealth statistics are now being updated. We are making three changes, the most important one being an improvement of substantial interest. Additionally we now have more information on healthcare and tax debt of the Dutch, and on the savings-related proportion of homeowners' mortgages. It goes without saying that we follow CBS' strict rules on privacy.'

Database
The more wealth a person has, the more likely it becomes that this wealth is made up of several components: wealthier people do not only have a savings account and own their own homes, they are also more likely to invest money in businesses by buying shares. 'Our data on substantial interest holders

- people

who own at least

5 percent

of the shares in an

enterprise -

was previously incomplete,' says Menger.

'Until 2016

, we used to estimate share ownership based on dividend pay-outs. That meant that our statistics were not complete, mainly because most people with substantial interest in their own business do not pay themselves a dividend every year.

In 2016

we began to include data on owner-managers based on salary administration, and business assets according to corporation tax records. That was a big improvement, but it still excluded interest holders who do not work for the business they own. Thanks to a new collaboration with the Tax and Customs Administration, we now have a database containing all the business assets known to the tax authorities, including information gleaned from notarial deeds. This makes it possible to include all formally registered substantial interests. CBS' strict rules on privacy apply to this database, too.'

Generating better policies
Sander Veldhuizen from the Ministry of Finance is glad that CBS is increasingly liaising with partners, and that the organisation is open to benefiting from new insights. 'In recent years we've been working on the Building Blocks project to build a better tax system,' Veldhuizen says. 'It's important for us to have accurate figures about what the world is like. We made our own estimate of substantial interest among entrepreneurs, and it turned out to be much higher than we had previously thought. That gave us a different perspective on

the Netherlands

, one with greater wealth inequality, which immediately attracted attention from politicians. We are thrilled that CBS will be publishing improved wealth statistics from next year on, with a greater focus on substantial shareholding. That will help us generate better policies. A better understanding of substantial interest attracts attention and raises an urgent question: how should we approach this when it comes to tax policy?'


'We will soon know a lot about wealth that is registered, but there will still be a black hole when it comes to money invested in luxury yachts, expensive cars and art'
Good data needed
Wealth statistics have definitely attracted a lot of attention in recent years, according to

Professor Arjan Lejour

from the Netherlands Bureau for Economic Policy Analysis (CPB).

'In 2014

, the economist

Thomas Piketty

drew attention to the fact that wealth disparities between people are increasing all over the world. That raises the question: do we see that as acceptable, or should we do something about it? When you're trying to create policy, you first need good data. There has always been a strong focus on prosperity in

the Netherlands

, but the role of wealth in that calculation has not been fully appreciated. The fact that CBS has now taken a key step to improve our understanding of that aspect is an important development. You can never track everything

- although

we will soon know a lot about wealth that is registered, there will still be a black hole when it comes to money invested in luxury yachts, expensive cars and

art -

but this is still an important addition to our information.' Having a better overview of wealth will make it possible for us to consider how much tax we, as a society, expect people to pay on that wealth. 'This is another case where we need good data,' says Lejour. 'The CPB will use the data from

CBS' wealth

statistics to investigate how much tax people are paying on their total wealth.'

More than double the number of interest holders
The revision will lay a solid foundation for wealth statistics in the coming years. Some figures will change significantly. According to current CBS statistics, there were around

200 000 substantial

interest holders

in 2019

(the owner-managers). The revision brings the total group of substantial interest holders to more than

550 000 people

, suggesting that the total wealth of interest holders will also rise sharply. 'We have substantially improved our estimate of the substantial interest held by Dutch people in Dutch enterprises,' says Menger. 'We're using every source currently available to us.' Other useful sources are likely to become available in the future, such as the Dutch Chamber of Commerce's new UBO (Ultimate Beneficial Owners) register. 'That register may soon reveal shares that are currently not supplied by notaries or through corporation tax. That would offer yet more opportunities for improvement.'


What is substantial interest?
Someone is a substantial interest holder if he or she owns at least

5 percent

of the shares, profit-sharing certificates, rights of enjoyment, or options on shares, in a company registered in

the Netherlands

or overseas. Owner-managers are people with a substantial interest in their own business, thus acting as both director and main shareholder.