Addressing complex issues with ODISSEI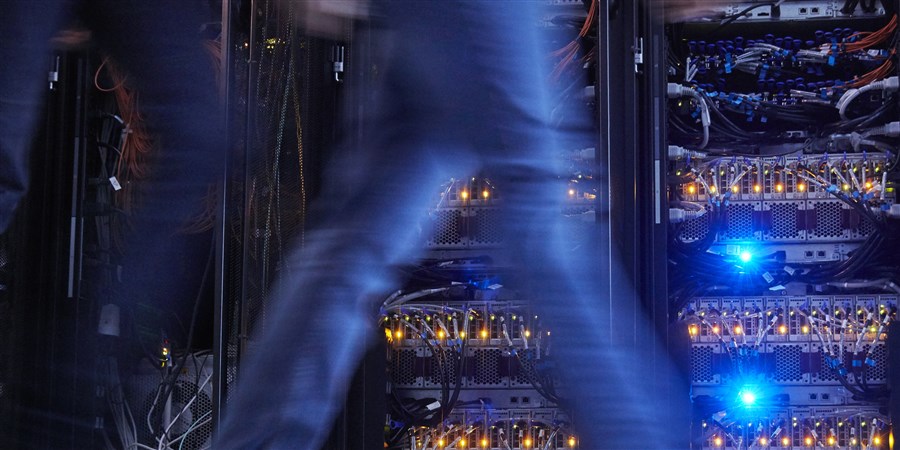 This spring, the social sciences data platform ODISSEI received a grant of more than 9 million euros from the Dutch Research Council (NWO). ODISSEI's goal is to consolidate strengths in research so as to be better able to address complex societal issues. One of ODISSEI's projects is to develop access to a super computer environment in which it can work with CBS microdata under strict security conditions. This facility was launched by Statistics Netherlands (CBS), SURF and ODISSEI on 1 October 2020.
Major societal issues
ODISSEI stands for: Open Data Infrastructure for Social Science and Economic Innovations. Some

40 faculties

, public policy and research institutes and other research organisations are collaborating on this platform to promote the availability and use of data for social science research. With the data it holds, CBS is one of the most important supports for ODISSEI.

Pearl Dykstra

, Professor of Empirical Sociology at Erasmus University Rotterdam (EUR) and academic director of ODISSEI: 'Our world is currently complex and unpredictable. We are faced with major societal issues, such as migration or energy transition. These complicated issues can only be understood using data that can represent this complexity. To achieve this, the data have to reflect longer time periods and cover various levels and domains. They need to concern people, social networks, municipalities and

the Netherlands

, but also work, the home situation and health. It is therefore important that research institutes in the social and behavioural sciences make their data available to one another. With ODISSEI, we facilitate such sharing and innovate to improve it.'

World first
In spring this year, the ODISSEI project received a Roadmap grant of more than

9 million

euros from NWO. The NWO Roadmap is a scientific programme for large-scale scientific infrastructure, such as space telescopes, facilities for climate research and biobanks. Dykstra: 'ODISSEI is a unique project, both nationally and internationally.

The Netherlands

is the first country in the world to have infrastructure that combines survey data, register data and a super computer facility in a secure environment. The collaboration between the various faculties and public policy and research institutes is unique. CBS, as a national statistics office that is open to collaboration with science, is also unique. In addition,

the Netherlands

is renowned for its expertise in survey-based research and innovation in that field. It is wonderful that ODISSEI has been awarded a Roadmap grant and it hugely increases our capabilities.'


'Privacy is a very high priority at CBS and it has a permanent place on the agenda'
Cross-fertilisation between statistics and science
There are four workflows operating within ODISSEI, which are interconnected: a data facility, an observatory, a laboratory and the 'hub'. The data facility focuses on making the data accessible and combining and analysing data in a secure, reliable and ethical manner. CBS plays a key role in this. 'We have increasing amounts of register data at micro level,' says

Ruurd Schoonhoven

, senior account manager at CBS. 'There is a lot of interest in this data from the scientific community. In consequence, use of our Remote Access facility has really taken off in recent years. With Remote Access, accredited researchers can make use of pseudonymised data under very strict conditions. We believe that this cross-pollination with science is important, because it can help in answering societal questions, such as how environmental factors affect children's health. Naturally, in this process we pursue a prudent policy in order to safeguard privacy. Privacy is a very high priority at CBS and it has a permanent place on the agenda.'

Super computer
Combining and analysing large data files requires a lot of computing power, beyond the capacity of a conventional computer. 'For this reason, we have worked within ODISSEI to make our Remote Access environment accessible in a super computer environment,' says Schoonhoven. 'To that end, we work together with SURF: the collaborative organisation for ICT in Dutch education and research. Part of its super computer, Cartesius, has become a CBS domain in both technical and legal terms. We tested this resource extensively, first with a proof of concept and then with three pilot projects and external audits. Researchers with access to Remote Access can now link to Cartesius and work within that environment.' The ODISSEI 'hub' offers courses on using the super computer. Dykstra: 'With the 'hub', we support the development of digital and analytical skills that are necessary for modelling complex and extensive phenomena. For example, researchers who wish to make use of Artificial Intelligence can obtain support through the eScience Center in developing and applying calculation methods.'

Valuable data collections
ODISSEI's observatory and laboratory ensure the management and continuation of existing data collections and the creation of new data collection methods. Dykstra: 'There are a number of valuable data collections in

the Netherlands

, such as the Netherlands Twin Register at Vrije Universiteit Amsterdam. We also take part in various European studies, such as the European Social Survey. It is important for us to carry on with these data collections and to look at ways of improving efficiency, for example by conducting interviews using digital technology. It is also important for existing data to be accessible and easy to find. To achieve this, data have to be coded and archived in a uniform manner. Data Archiving and Networked Services (DANS) of the Royal Netherlands Academy of Arts and Sciences and NWO play a role in this. In the ODISSEI laboratory, we join forces in order to do methodological research on new ways of collecting data, such as telephone data and sensors.'

The most important results of ODISSEI are the scientific studies and the resulting publications. The results of the first studies on the effects of the COVID pandemic have already been published. These were a study on shifts in the division of tasks within the household and a study on home-schooling of children and inequality.