Big Data value for the public and private sector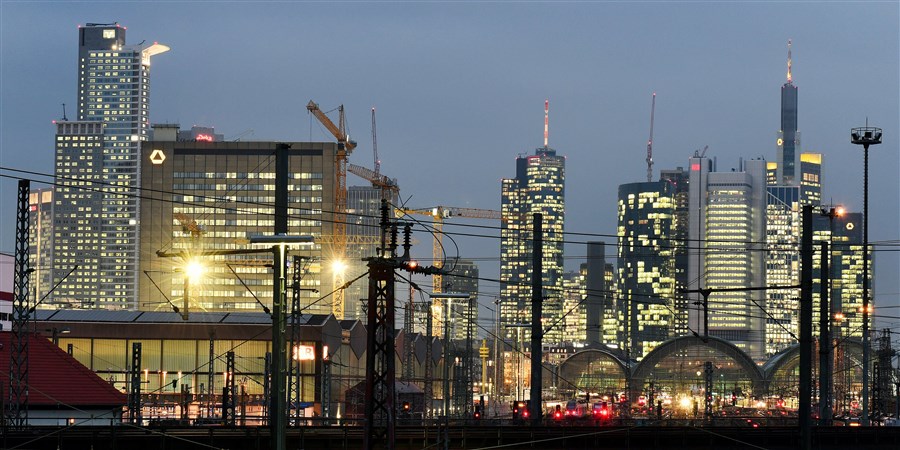 How can Big Data make a real difference? The Big Data Value Association (BDVA) aims to put Big Data firmly on the map in order to boost European economic competitiveness and societal progress. Statistics Netherlands (CBS) is playing its part in this respect.
European Commission
The BDVA - an international not-for-profit organisation - was founded in 2014 as a private counterpart to the European Commission in the so-called Big Data Value Public-Private Partnership (BDV PPP). The BDVA consists of around 200 members, including large industrial enterprises such as SAP, Siemens, Orange and IBM, as well as smaller SMEs and research organisations. Within the PPP, the mission of the BDVA is to help set up the European research roadmap. Based on this roadmap, the EU Commission and industrial organisations are investing in more than 40 projects today, including the CSA project European Big Data Value ecosystem (BDVe), to coordinate the implementation of these projects, managed by Laure Le Bars (SAP), Jean-Christophe Pazzaglia (SAP) and Nuria De Lama (ATOS).
Ambition and decisiveness
The BDVA works in close cooperation with data users, data providers, research institutes and universities. A key objective is to conduct research and to foster innovation around Europe, and this is being realised by creating partnerships between businesses and organisations which have the ambition and the decisiveness to further advance the use of Big Data. An important component is the creation of a Big Data Value ecosystem with the aim of capitalising on technical and business best practices and developing a functional 'data market' and 'data economy' within Europe. Both public and private parties stand to benefit from this, e.g. through the digital marketplace and through activities aimed at promoting the field of data science.
Disseminate Big Data technology throughout Europa
TNO is actively involved in the BDVA and in the BDVe project, in terms of both content and governance. Christine Balch, EU Programme Manager Industry and ICT at TNO explains: 'We participate in several working groups, we manage a task force that has to assess the impact of Big Data onto society, and we have been on the BDVA Board of Directors for many years. Within the BDVe project, TNO has defined the framework conditions that are necessary to make dissemination of Big Data technology in Europe run smoothly. We are now looking at how we can disseminate the results of this project to the outside world. In addition, there is much to be gained from joint discussions to determine how to share data with each other in a responsible manner.' Balch is enthusiastic about the fact that a so-called 'coalition of the willing' was established: 'These are European companies and organisations that have the ambition and the decisiveness to place Big Data under the spotlight and to further promote the use of Big Data.'
European marketplace
Barteld Braaksma is Innovation Manager at CBS and a member of the Advisory Board of the BDVe project. The board met in Vienna last November just after the annual European Big Data Value Forum, to discuss the results and the plans of this project. One of the tangible results so far is the certification of training courses in data science. Braaksma: 'I would like to investigate whether we can run a pilot on this in the framework of the CBS Academy (CBS' external training programme for the Dutch civil service, ed.).' The greatest challenge, according to Braaksma, lies in realising a digital European marketplace, where demand and supply in the area of Big Data come together. 'This is something of major importance to the European Commission. Technically, the development of this type of marketplace is not that complicated, but companies and organisations have to be able to find it and use it.'
Big Data products for the future
SAP is a globally operating company which specialises in software solutions for small, medium-sized and international enterprises and a founding member of the BDVA. The company has played a leading role in the association since 2014. Laure Le Bars - Research Project Director at SAP Research & Innovation – was President until November 2018, and is now Vice President of the association and she is the project manager of the BDVe project. Le Bars: 'SAP is investing heavily in the development of Big Data products for the future. Innovation is our guiding principle where our involvement in the BDVA and a number of European projects is concerned. We are doing this in collaboration with partners, customers and researchers. For example, in 2013 SAP launched the Smart Data Innovation Lab (SDIL), which offers Big Data researchers unique access to a large variety of Big Data and in-memory technologies. Industry and science collaborate closely in this area. SDIL was one of the initiatives taken as a model by the BDVA.' For the coming period, SAP sees opportunities to foster innovation, productivity and economic growth with the aid of Artificial Intelligence (AI). 'We strongly believe that Europe must be at the forefront of AI developments. We have put our social responsibility into practice by creating an external AI ethics advisory panel –the first European technology company to do so. In this context, transparency is extremely important to us. The BDVA and the BDVe project play a key role in that respect.'
Experience and expertise
CBS' role in the Advisory Board of the BDVe is highly relevant, according to SAP and TNO. Pazzaglia: 'CBS has immense experience and expertise in data collection and analysis. They provide reliable datasets and accompanying analytics to the Dutch public and private sectors. Conversely, CBS can also leverage the know-how of our community and we can innovate together, for instance by making full use of Artificial Intelligence.' Balch: 'CBS can be the main driving force behind data democratisation. Another very important role lies in identifying new developments.' Le Bars adds: 'For instance, in this age of data democratisation, we see interesting challenges ahead in supporting citizens and politicians to better understand data and their interpretation, for example in refuting fake news.'
Added value for the entire society
According to Braaksma, participation in the BDVe Advisory Board is very important to CBS: 'In this way, we've become part of a major initiative by the European Commission in the field of Big Data for public and private organisations. CBS likes to collaborate not only with other public authorities and universities, but also with domestic and international companies. Our involvement strengthens our relationship with those companies. As CBS, we like to stress the importance of stepping up cooperation between the private and public sector. The emphasis now is mainly on the private sector and how companies can make money with Big Data. But it is important to also find out how Big Data can help generate added value for the entire society.'