First Research Data Centre launched in Schagen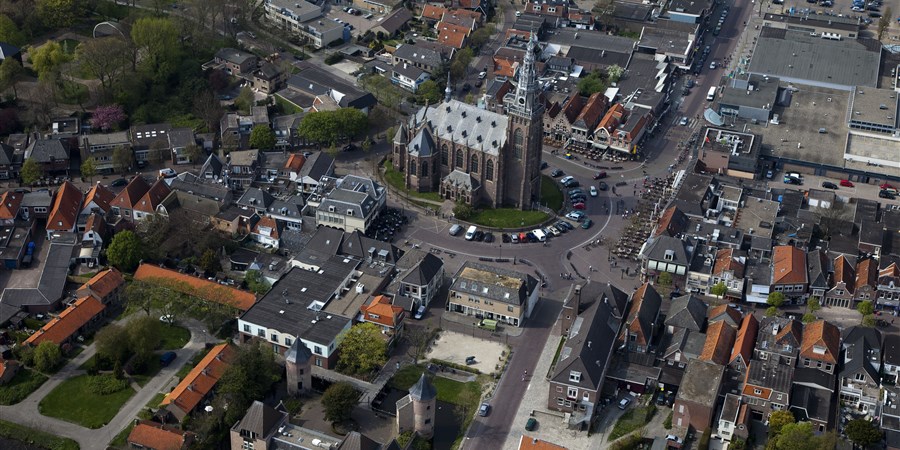 On 23 October 2018, the eleventh Urban Data Centre (UDC) was launched in the municipality of Schagen. It is the first UDC in the province of Noord-Holland. The municipality and Statistics Netherlands (CBS) work together at this 'Research Data Centre' (RDC) in order to find answers to local policy questions. Here, CBS's knowledge in the fields of data infrastructure, data processing and privacy come together with the municipality's local knowledge, allowing data-driven policies to take shape. The aim is for authorities, citizens, companies and institutions to gain more insight into the facts that matter in their municipality.
Innovative research trajectory
A special feature of the process leading up to the establishment of the RDC was that various research projects had already been carried out by CBS. This allowed the municipality to experience the added value of an RDC. For instance, Schagen's youth policy was examined, as well as the implementation of two local anti-poverty schemes. In addition, CBS produced a report on work reintegration programmes in Schagen and Den Helder. It was an innovative research trajectory. Measurable policy targets were set in advance; furthermore, municipal registrations were reviewed to determine whether the policy goals could be measured using the current data. In addition, recommendations were made to improve the registrations where necessary.
Better quality research
The combined strength of CBS and municipalities yields more insight into local policies and their effects. According to CBS Director General Tjark Tjin-A-Tsoi, launching a UDC is a quick and simple way for municipalities to professionalise their data-driven working methods. 'One major advantage of a CBS Urban Data Centre is - in addition to the independence, quality and reliability of the CBS data - that we invest in the relationship with municipalities to enable compiling and sharing of new data. As we get to know a municipality better, we can form a clearer picture of the existing questions. This results in better quality research, which is great added value for both sides.'
Business opportunities
According to Tjin-A-Tsoi, a UDC not only creates opportunities for public authorities but also for businesses. 'After all, government data drive market participants towards innovation and creation of new business opportunities and employment. By collaborating with CBS, market participants can broaden and enrich their range of products and services and deliver new products. On top of that, through the RDC network, they immediately receive access to all connected municipalities and provinces. In this way, they can offer their products to a large number of potential customers. In addition, market parties can in some cases conduct research for commissioning (public) parties together with CBS. For example, this is possible in a Triple Helix model, in which universities, the public and the private sector partner up to find new solutions to complex issues.'
Make adjustments
Mayor of Schagen Marjan van Kampen-Nouwen is looking forward to collaboration with CBS and the ensuing results as well: 'I believe our Research Data Centre will stimulate us to focus on what we aim to achieve in each individual issue, but beyond that, on how we will measure these targets. This will enable us to make the necessary adjustments. I expect this will lead to even better choices, both for the organisation and for the municipal council and board, which can truly contribute to meeting our citizens' needs. I look forward to all the new and improved insights we are going to gather by linking our data to CBS data.'
Would you like to collaborate with CBS?
CBS is explicitly seeking collaboration with public authorities, academic knowledge institutions and businesses. Would you like to collaborate with CBS? For more information, please contact samenwerken@cbs.nl