Which SMEs are ready for big data?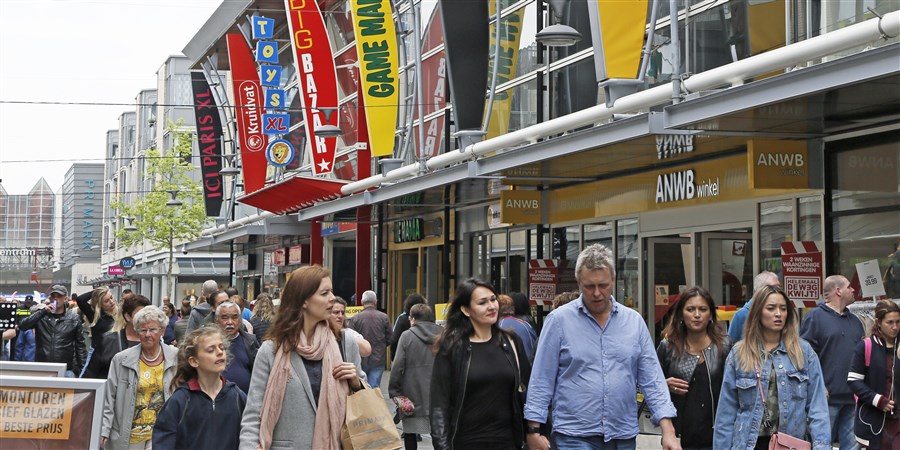 At the end of 2016, Statistics Netherlands (CBS) conducted an initial inventory of small and medium-sized enterprises (SMEs, in Dutch: MKB) to find out whether they are ready to develop new services based on big data. This study was commissioned by the Dutch Ministry of Economic Affairs (EZ) as part of the so-called Big Data Breakthrough project. The main challenge was the experimental component of the study. The study results are promising and offer new opportunities for the Dutch economy.
Driving force
Eric van Tol has been the driving force behind the Big Data Breakthrough project at EZ since 2013. The ministry's breakthrough projects are aimed at removing obstacles in the development of ICT, e.g. in the field of big data. Van Tol also serves as director of the Big Data Expertise Centre at Fontys University of Applied Sciences, Eindhoven. At this knowledge centre, research is focused on the question how SMEs can gain access and manage the ever-increasing collection of big data efficiently. Dutch Minister for Economic Affairs Henk Kamp asked Van Tol to promote a Big Data breakthrough. Van Tol in doing so decided to focus specifically on SMEs as they are the engine driving the Dutch economy.
Experimental product
But what exactly does it look like, that small or medium-sized company potentially ready to develop new services for its customers by applying big data? 'As it turned out, this question was tricky,' says Van Tol. 'EZ could not provide that kind of information; nor could TNO and CBS. TNO does not focus on SMEs, while CBS could not guarantee that its figures were complete.' Nevertheless, he found the consulted parties were eventually prepared to take on the challenge and put together an experimental product, which he describes as valuable: 'I can easily live with a semi-finished product as long as the degree of reliance is clearly placed on that information.' The Breakthrough project was carried through to a good conclusion last year with assistance from ECP, CBS, TNO, the Dutch Chamber of Commerce and the Big Data Value Center (BDVC). A number of SMEs have started developing new services based on big data as a result.
Big Data Breakthrough
Daniël Frijters works at Platform for the Information Society (ECP). This is a Dutch independent platform for collaboration and exchange between government, the private sector and civil society organisations which is aimed at promoting the use of ICT resources across Dutch society. 'Our foundation actively promotes digitisation and has around 130 members. We bring together different parts of Dutch society through digitisation projects and programmes. EZ has been our partner for 15 years. Together with this ministry we identify digitisation projects and we then take care of the implementation.' Frijters was ECP's project leader in the Big Data Breakthrough last year. He believes the project has yielded some very good results: 'With the methodology we implemented during the project, we can approach businesses very specifically as we invite them for collaboration in the Urban Data Centres that are run by CBS and the different municipalities. Moreover, based on the outcome of this project, EZ has awarded subsidies to SMEs for the development of big data services. In a nutshell: the possibilities are endless and new opportunities have been created for our economy.'
Ready for big data
Rosa Meijer is a statistical researcher at CBS' Centre for Policy Related Statistics. Together with her colleague Bart Staats, she was able to retrieve identifying information on enterprises which are ready to develop services based on big data, using a number of criteria and various data sources. The companies had to meet at least three out of four criteria: be financially healthy, employ online activities, be innovative and have recent experience with a transition process. 'To check on financial health, we used the company balance sheet to determine the solvency ratio and current ratio of the company in question. As for online activities, this was checked by using results from previous CBS research into the size of the internet economy. This research was conducted in collaboration with Dataprovider, a company that used specific technology to create an overview of all Dutch websites and their contents. We then linked this big data file to the business register at CBS and checked for each individual company whether they are actively present on the Internet. As to companies being open to change, this was assessed by looking at changes in company activity, an acquisition or merger over the past few years. Finally as for being innovative, we checked whether companies either participate in any of the top consortia for knowledge and innovation or have used the R&D Promotion Act (WBSO).'
Tough job
According to Meijer, sorting out which companies have the potential to develop new services based on big data was a pretty tough job. 'Not only did we assess how companies met the four criteria, but we also included information from the CBS survey "ICT use by companies". This provided more insight into which companies are actually using big data.' Research results show that several business sectors clearly stand out among the crowd in terms of innovation and internet activity. Innovative companies can often be found in the sectors mining and quarrying, manufacturing and R&D, while companies with a high level of internet activity can be found in information and communication and in public administration. The highest shares of innovative and internet-savvy companies are found in the provinces of Overijssel and Groningen.
Innovation platform
Hans van Bragt is manager operations at BDVC, an innovation platform in the field of big data applications for government and SMEs. 'We show government and SMEs how they can make smarter, more efficient policy choices by combining their own data with external data, analysing them and applying that information in a different manner. We started in Almere, but are now also implementing all sorts of innovative projects for the creative industry and for local and national authorities. Aside from TNO, our platform now includes over 25 specialised SMEs with altogether around 3,000 data researchers.' Van Bragt is enthusiastic about the results that have been achieved: 'The interaction between all parties was very important. The CBS researchers have done a beautiful job. The Ministry of Economic Affairs was very satisfied with the results. I expect this will be given a follow-up, because we could easily go into greater depth with this project.'