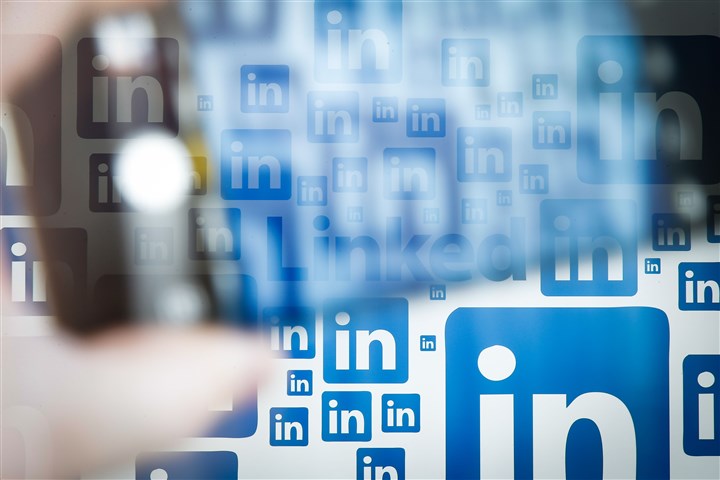 LinkedIn creates clear picture of graduate skills
What skills can new graduates offer? This information is important for a better understanding of the match between supply and demand in the labour market. In the Netherlands, little is known about the skills of graduates. In cooperation with Statistics Netherlands (CBS) and Eurostat, LinkedIn has for the first time compiled an overview of the self-reported skills of LinkedIn members who graduated in the Netherlands. In addition, LinkedIn examined what proportion of graduates moves abroad to work or for further education. Based on the profiles, LinkedIn has also determined the share of graduates that are active on the job market and the share that continue their education. CBS has compared these last results with its own publications based educational and labour market records . See the joint research report for an extensive description of the results.
Procedure
LinkedIn conducted the analyses on data of LinkedIn members who, according to their profile information, obtained a Bachelor's degree from a Dutch university of applied science (higher professional education, HBO) in the period 2010 to 2014 or a Master's degree from a Dutch research university (university education, WO). Using these data, LinkedIn examined whether graduates reported employment experience or further studies on their profile within one to four years after graduation. The skills included in the analysis were reported by LinkedIn members themselves on their profile and therefore provide a picture of what graduates themselves consider to be their most important skills. LinkedIn then classified these skills according to its own taxonomy.
For the emigration section, the population comprises students who graduated in 2014 with an HBO Bachelor's degree or a WO Master's degree and reported work experience or a study programme on their LinkedIn profile within four years of graduating. LinkedIn determined emigration based on the location given by the users on their profile. If the location changed from the Netherlands to another country, this was classified as emigration.
In order to study the representativeness of the LinkedIn population, CBS compared the LinkedIn results relating to whether or not graduates are in work with its own publications based on enrolments in Dutch education and the country's employment records. Furthermore, CBS and Eurostat regularly discussed interim results with LinkedIn, both to assess plausibility and to gain a better understanding of specific characteristics of Dutch higher education.
Privacy
For these analyses, CBS only received aggregated data from LinkedIn, which could not be traced back to specific individuals. The CBS figures in this publication have appeared previously on StatLine. LinkedIn and CBS did not share any personal data with each other.
84 percent of graduates have work or are in education
Of the graduates, 84 percent report on work experience or a study programme within one year of graduating. At 13 percent, the share of HBO Bachelor's graduates in education is higher than the share of WO Master's graduates in education.
Distribution of graduates' first post-graduate experience, 2010-2014

Education level

Labour (%)

Education (%)

Internship (%)

HBO bachelor
60.3
13.0
8.8
WO master
63.5
8.6
12.6
Source: LinkedIn
Skills of HBO graduates focused on profession, those of WO graduates on research
Higher education graduates mainly list skills that are specifically in the clusters business management, foreign languages (in the LinkedIn classification, this also includes the Dutch language), digital skills, project management and research.
Proportion of graduates listing at least one skill in named cluster, 2010-2014

Skill cluster

Has skill (%)

Business Management
50
Foreign Languages
46
Digital Literacy
38
Project Management
35
Research
33
Oral Communication
27
Data Science
27
Social Media
26
People Management
26
Graphic Design
23
Administrative Assistance
23
Manufacturing Operations
22
Personal Coaching
22
Technical Support
21
Product Marketing
19
Music
19
Employee Learning & Development
18
Writing
18
Advertising
17
Recruiting
15
Source: LinkedIn
HBO Bachelor's graduates mention digital skills, social media, manufacturing operations and product marketing somewhat more often than WO Master's graduates. They are also more likely to include profession-oriented skills in their profile, such as revenue analysis, hotel management, physical medicine and sales management. WO Master's graduates more often list skills in research, data science, copywriting, capital markets and public policy, and also relatively more often put research-oriented skills on their profile, such as mathematics, nanotechnology, neurology and signal processing.
Seven percent of graduates move abroad
Of the HBO Bachelor's and WO Master's graduates that graduated from a Dutch institution in 2014, 7 percent emigrated within four years. Because LinkedIn does not record any data on nationality or country of birth, it is not known how many of these graduates were born in the Netherlands and how many came to the Netherlands to study and then either returned to their country of origin or moved to another country. The LinkedIn results are not directly comparable with emigration figures based on the Personal Records Database (BRP), because people who spend short periods abroad (up to eight months per year) are not obliged to deregister from the municipality.
Moving abroad is more popular among WO Master's graduates than among those with HBO Bachelor's degrees. By far the most important destination for emigration is the European Union (EU), with Germany (15 percent of all emigrants), the United Kingdom (13 percent) and Belgium (8 percent) the most popular countries. After the EU come the United States, China and Australia.
Destination of first migration graduates, 2010-2014

Destination

Moved (%)

European Union
58
United States
6
China
5
Australia
4
Switzerland
3
Indonesia
2
Netherlands Antilles
2
Canada
2
India
1
Norway
1
Source: LinkedIn
Most emigrants (63 percent) spend their entire period abroad in one country. Around one-third of emigrants made several international moves (returns to the Netherlands not included). Around one-fifth of emigrants return to the Netherlands within four years of graduating.
Of the graduates who emigrated, 85 percent listed work as the first event to follow emigration on their LinkedIn profile, while for the other 15 percent it was education.
Representativeness of LinkedIn members
With more than eight million members, LinkedIn is very popular in the Netherlands. Young people and the highly educated in particular are well-represented on this platform. To what extent does this make LinkedIn a good source for creating a picture of graduates' careers? To gain an impression of this, we compare absolute numbers of LinkedIn members with CBS data from official registers of the educational institutions over a series of five years.
HBO bachelor graduates, 2010-2014

jaar

CBS registers (x 1 000)

LinkedIn members (x 1 000)

2010
62.204
29.847
2011
61.633
30.760
2012
65.089
32.977
2013
59.563
31.776
2014
60.913
34.127
Source: CBS, LinkedIn
WO master graduates, 2010-2014

year

CBS registers (x 1 000)

LinkedIn members (x 1 000)

2010
31.539
24.420
2011
35.713
26.894
2012
38.967
28.566
2013
36.531
26.502
2014
38.390
27.423
Source: CBS, LinkedIn
Around half of the HBO graduates have a LinkedIn profile. The LinkedIn data suggest a growing number of HBO graduates, but another possible reason is that LinkedIn is growing in popularity among this group. Among WO graduates, the percentage of LinkedIn members is a lot higher at more than 70 percent. Among both HBO and WO graduates, the LinkedIn figures show more or less the same pattern as the CBS figures. The increase in 2012, resulting from a change in legislation, can also be seen in the educational enrolment figures from the institutions themselves.
According to LinkedIn, 77 percent of the HBO graduates are in employment one year after graduating. For WO graduates who have left education, the share is 82 percent. According to CBS figures, this share is 10 percentage points higher for HBO graduates and 7 percentage points higher for WO graduates.
Employment, 12 months after graduation, 2010-2014

level

source

source (%)

HBO Bachelors
LinkedIn
77

HBO Bachelors

CBS
87
WO Masters
LinkedIn
82

WO Masters

CBS
89
Source: CBS, LinkedIn
This could be connected with conceptual differences between the two studies. It could also be that graduates do not update their profile once they have found a job or do not put minor or temporary jobs on their profile if those jobs are not in line with the career that they are aiming for.
Compared with cohort studies carried out by CBS among graduates, it appears that the ICT and financial sectors are very popular among graduates on LinkedIn. In contrast, the health care and education sectors are underrepresented on LinkedIn. Within the education sector, it is especially the HBO graduates who appear less on LinkedIn. In order to obtain a clearer picture of representativeness, it is necessary to have insight into the number of LinkedIn members and their work experience for each field of study.
Feedback
We would be interested to know what you think about this study and about possible applications it could have. We are open to ideas on how supply and demand with respect to skills can be described more accurately using new data sources. Please send us your feedback using the form below.