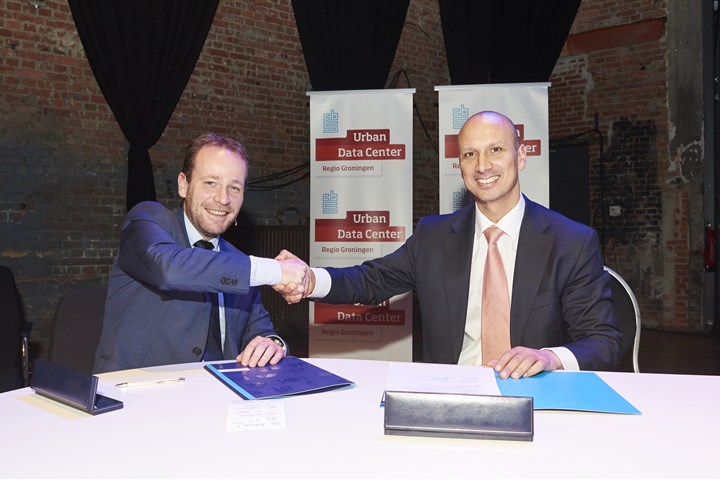 Urban Data Centre launched for Groningen region
Statistics Netherlands (CBS) and Groningen city are launching joint activities involving the collection, processing and presentation of data in a new form: the Urban Data Centre/Groningen Region. On 31 January 2017, they will sign an agreement to this end in the city of Groningen. The new Urban Data Centre will have the tools to utilise data more effectively in order to benefit the local community. These are to provide public authorities, citizens, businesses and non-governmental institutions alike with more insight into actual developments around their city and region in the areas of security, health, mobility, education, sustainability and the local economy.
Preparatory workshops
At present, CBS already collaborates with two cities in Urban Data Centres, namely Eindhoven and Heerlen. Groningen is the third city to join this development. Programme director Robert Hermans of CBS explains: 'We have held two preparatory workshops with statistical researchers from the city of Groningen. These were positive and constructive. The first workshop was mainly about mutual exploration and exchange of information. In the second workshop, we addressed the various research themes. This was elaborated into concrete activities by members of the joint steering group over the past few weeks.'
High qualifications
According to Hermans, a new aspect of this UDC is that the region around Groningen city also plays a key role in the project: 'This involves a large number of municipalities and even crosses provincial borders.' Hermans is very enthusiastic about the quality of Groningen city's statistics and research bureau: 'The bureau has around 25 people with great expertise and high qualifications in the area of statistics and research. This has enabled us to hit the ground running and it gives us the opportunity to tackle more complex themes right away.'
Benchmarking
Bert Popken is development director of Groningen city. On the city's quick decision to join the CBS Urban Data Centre: 'A lot is happening in the areas of urban and big data. This is not just something for whizzkids but should be managed for large groups in society. The government is increasingly making data available. The municipality of Groningen has its own research bureau, handling large volumes of data. The CBS data will complement these.' Popken hopes that with these data, the city government will not merely be able to develop new policies but will also be able to be a benchmark for other Dutch municipalities.
Power of technology and data
Groningen UDC is to be located in the heart of Groningen city, at the foot of the famous Martinitoren (St. Martin's Tower). This is where researchers from CBS and the statistics and research department of Groningen city will be working together on concrete projects. 'The CBS UDC/Groningen Region is a one-year experiment. It will carry out research not just for the city of Groningen, but for the surrounding municipalities as well. ' In addition to further enhancing collaboration with municipalities in the region, the city of Groningen also wants to involve other parties in the process, including for example the University of Groningen, Hanzehogeschool (University of Applied Sciences), IBM and TNO. 'Groningen is the third largest ICT city in the Netherlands. Together with the region, we want to achieve smart utilisation of the power of technology and data. This will allow us, for instance, to explore how we can link up new businesses and educational facilities in our city and region.'
Regional and political decisions
Popken is pleased with the steps taken over the past two months together with CBS. 'We want to approach themes such as mobility, social themes, education and economic development as concretely as possible. In addition, we are interested in assessing how the various city districts are performing. In doing so, we greatly value CBS' know-how on combining new big data sources with data from municipal sources. The resulting data will provide an indispensable tool for making the right regional and political decisions.'