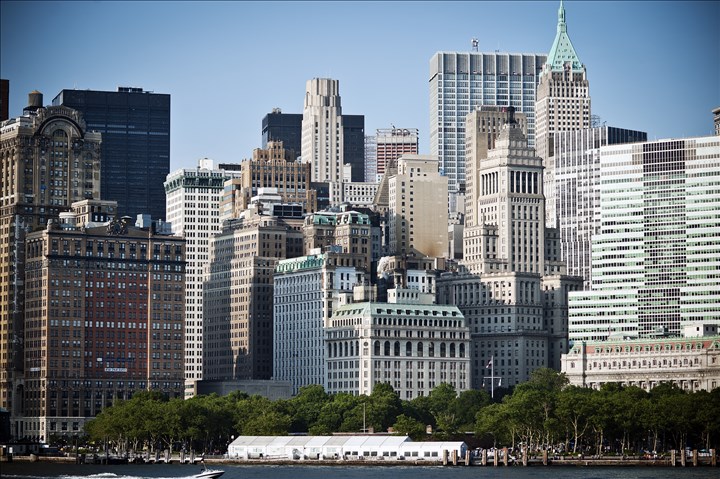 Built-up area
The built-up area continues to increase, on average by 0.8 percent per year. Although 66.9 percent of land in the Netherlands is still used for agriculture, the built-up area had increased to 15.5 percent of the total land area in 2012.
Built-up area

| | Built-up area (% change per year) |
| --- | --- |
| 2000 | 1.2 |
| 2001 | 0.9 |
| 2002 | 0.9 |
| 2003 | 0.9 |
| 2004 | 0.8 |
| 2005 | 0.8 |
| 2006 | 0.8 |
| 2007 | 0.7 |
| 2008 | 0.7 |
| 2009 | 0.7 |
| 2010 | 0.7 |
| 2011 | 0.5 |
| 2012 | 0.5 |
The issue
The Netherlands is a very densely populated country and space is very scarce. The competition between different uses of this space is an environmental problem. Built-up areas are important for living and working; they consist of homes, shops and offices, but also traffic infrastructure and construction sites. These areas are using up more and more space and it is mostly agricultural land that is being developed. The conversion of open and green areas to built-up areas is a broad measure for one of the pressures on ecosystems and biodiversity.
Analysis
With an ever-growing population, the rising demand for places for people to live is increasing the pressure on land. Besides the growth of the number of inhabitants, households are becoming smaller and are thus claiming more room per person for their homes.
The transformation of mostly agricultural land to built-up area also affects forests and nature. Government policy aims to protect and improve the quality of nature, among other things by allocating space and implementing plans for Natura 2000 areas. By linking existing and planned natural areas for the national ecological network of protected areas, agricultural land has also been converted into nature and forest.
International comparison
The international comparison is carried out based on changes in land not in use for forest or agriculture; this is indicated as "other land". An increase in other land generally indicates an increase in built-up area and an increase in pressure on ecosystems and diversity.
The Netherlands is one of the countries with a higher rate of increase in other land. This higher rank indicates that in the Netherlands a relatively larger area of land is converted from agriculture and forest into, for example, built-up area.
Other land (not agricultural land or forest; including built-up area), 2004-2014

Other land (average % change per year)

Hungary
4.6
Spain
4
Poland
3.2
Italy
2
Australia
1.9
New Zealand
1.9
Korea
1.8
Portugal
1.2
Netherlands
0.9
Austria
0.8
Turkey
0.6
Belgium
0.5
Mexico
0.5
Germany
0.4
Czech Republic
0.3
Japan
0.2
Canada
0.1
Iceland
0
Norway
0
Slovakia
0
Sweden
0
Switzerland
-0.1
Finland
-0.2
Israel
-0.2
United States
-0.2
Chile
-0.3
Denmark
-0.4
France
-0.5
Luxembourg
-0.7
United Kingdom
-0.7
Ireland
-1.2
Estonia
-1.5
Greece
-1.6
Slovenia
-4.6
Source: FAO