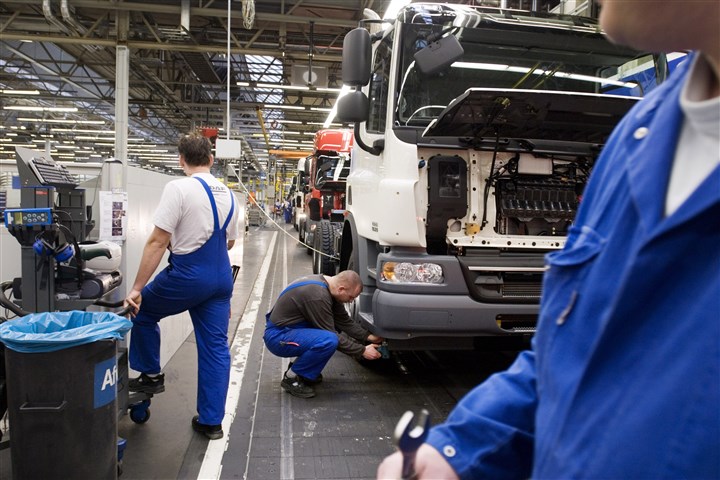 Production statistics (RGS)
See here our letter in English: CBS Letter Production Statistics RGS.
Statistics Netherlands publishes figures on revenues, costs, production, personnel and employment of the business sector in the Netherlands. Figures that are important to determine economic growth. We conduct an annual survey for these figures. That is the Production Statistics. Data on large and small companies, including the self-employed, are indispensable for this. In recent years, the number of small companies and the self-employed has increased, making their participation even more important. We publish the survey results by industry so that you can compare your data with your own industry.
Submitting data
You can submit the data via a secure internet connection. To access the internet questionnaire, go to https://antwoord.cbs.nl. The user name and password are given in the letter you received. Have you lost the login codes? Request new login codes here.
Please note that the web browser 'Microsoft Internet Explorer' is no longer supported. We therefore ask you to submit the data via Microsoft Edge, Google Chrome or a different web browser.
Save time!
You can enter some of your bookkeeping data in the questionnaire automatically. Many companies already use this option. It can save you time as well. All you need to do is link your bookkeeping system to RGS (Referentie GrootboekSchema). Create the link yourself or ask your accountant whether this is also possible for you. For more information, visit www.cbs.nl/bespaartijd (only in Dutch).
Coronavirus support and recovery package and IFRS-16
If you used the government's coronavirus support and recovery package, this may affect how you complete the questionnaire. Click on the following link for more information: Gevolgen steun- en herstelpakket (only in Dutch).

Click on the following link if you want more information on IFRS-16: IFRS-16 (Only in Dutch).
Survey results
Results of the Annual Production Statistics are available by industry. This is published under Branche-informatie (Only in Dutch).
StatLine:
Bedrijfsleven; arbeids- en financiële gegevens, per branche, SBI 2008 (Only in Dutch)
Bedrijven; arbeid, financiële gegevens, bedrijfsgrootte, bedrijfstak (Only in Dutch)
Contact
For questions about this survey, please contact: CBS Contact Center.