Dutch well-being high, but under increasing pressure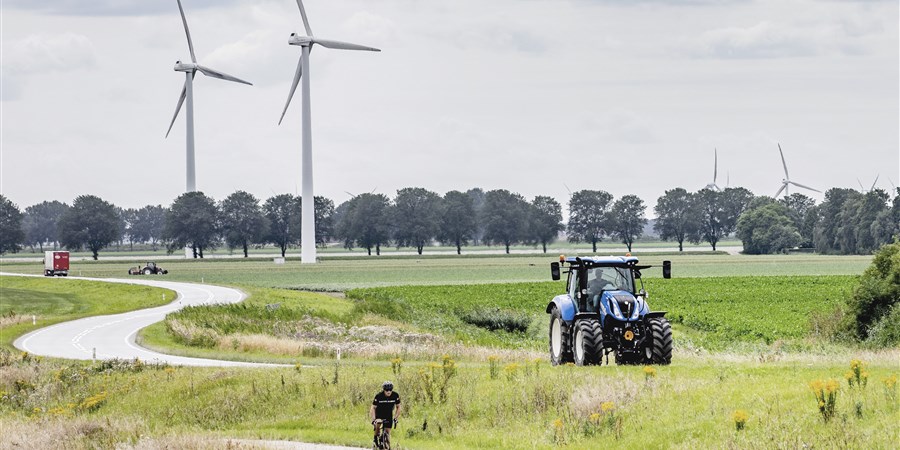 In many aspects, well-being is flourishing in the Netherlands. But it is becoming more difficult to maintain this level of well-being. Many elements of Dutch natural capital are showing systemic deterioration, with increasing pressure on plant and animal biodiversity, for example. These and other outcomes are described in the CBS Monitor of Well-being & the Sustainable Development Goals 2022, of which the English version is published today.
At the request of the Dutch Cabinet, CBS publishes the Monitor of Well-being & the Sustainable Development Goals yearly on Accountability Day in May. It describes quality of life 'here and now', but also the pressure this places on future generations ('later') and on people in other countries ('elsewhere'). The monitor also examines the progress the Netherlands has made on the 17 SDGs of the United Nations, that are to be achieved by 2030. Trends for the period 2014-2021 provide a basis for an in-depth analysis of where the Netherlands is on the road to becoming a more sustainable society.
Well-being 'here and now' mainly stable to rising
The trend in well-being 'here and now' was mainly stable to upward in the period 2014-2021. Unemployment is falling and the share of the population aged 15-74 years in work is rising. Disposable income is trending upwards, more and more people have a higher education degree and employees' are increasingly satisfied with their jobs. Added to this, air quality is improving, natural areas in Natuur Netwerk Nederland are expanding and relatively fewer people are falling victim to crime. Lastly, people are showing more trust, in each other as well as in institutions like the House of Representatives, the police and the legal system. Although trust in institutions fell by 2.6 percentage points in 2021, at 66.9 percent it is still high; the decrease followed on a sharp rise in 2020 (by 6.4 percentage points).
On the other hand, the coronavirus crisis has exacerbated a number negative trends. The share of the population considered as mentally healthy had been declining for a time, but the decrease accelerated in 2021. People had even less social interaction with each other, partly as a result of coronavirus measures such as lockdowns and the curfew, but also because more people are in work. Added to this, work was done from home more often, just as education. In some periods it was also not possible to exercise or play sports with each other. All this increased the risk of inequality, loneliness and mental problems. In 2021 83.6 percent of the population gave their life a score of at least seven out of ten, the lowest percentage since CBS started to measure this in 1997. The news release People with low education and migration background have lowest levels of well-being describes the distribution of well-being across various population groups in more detail.
Trends in well-being: Here and now
Natural capital declining from many perspectives
In terms of future well-being, both social and human capital are trending upwards. For economic capital there are positive as well as negative developments. Household debt – already high – is rising, although wealth per household is also increasing. The most notable trend with respect to well-being 'later' is the continued erosion of natural capital: half of the natural capital indicators point towards a deterioration of well-being. Many of them are related to nature and wildlife.

In terms of biodiversity, fauna on land as well as in fresh water and marshes, and birds in urban areas are all declining. Increasing shares of native plant and animal species are at risk. The area of land-based nature managed under Natuur Netwerk Nederland is increasing, but the quality is coming under increasing pressure: over 70 percent of land-based nature in the Netherlands is grappling with excessive levels of nitrogen. Space in the Netherlands is also under pressure. The available green and blue space per capita is steadily shrinking. The news release Built-up area expanding at the cost of farmland looks more in depth at land use in the Netherlands.

Additional negative trends for natural capital were observed for surface water quality and the consumption of groundwater. Cumulative CO2 emissions are also trending upwards. Emissions of greenhouse gases decreased by a quarter between 1990 and 2020, in line with the Urgenda target, but a rise in 2021 pushed the decrease between 1990 and 2021 back to less than a quarter again. Positive natural capital trends were observed for air quality and the capacity for generation of renewable energy.

Trends in well-being: Later