More asylum seekers than following relatives in Q3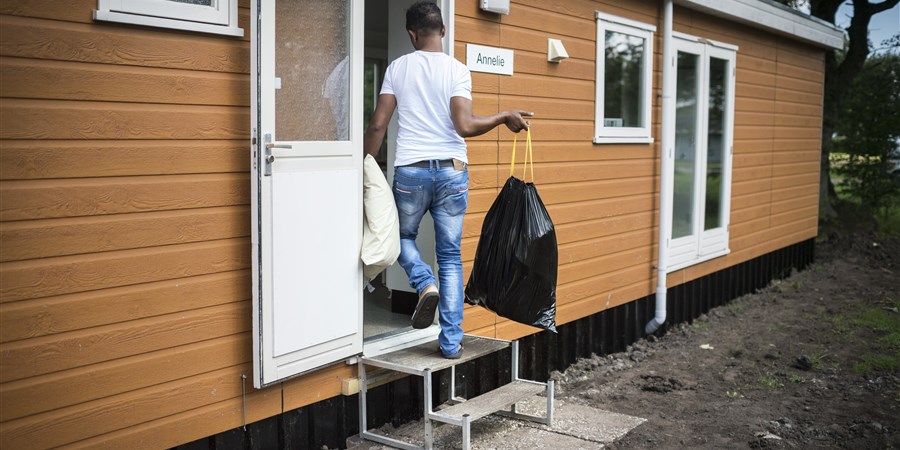 In Q3 2017, the Netherlands received 4.4 thousand asylum seekers and 2.3 thousand following family members. This means that the number of first asylum requests exceeds the number of following relatives for the first time since Q3 2016. Statistics Netherlands (CBS) reports this based on figures of the Dutch Immigration and Naturalisation Service (IND).
Asylum seekers and following relatives

Asylum seekers

Following relatives

2016
I
5580
1910

2016

II
3080
1305

2016

III
5185
2605

2016

IV
5520
5995
2017
I
4010
5280

2017

II
3850
4095

2017

III
4385
2260
Source: CBS, IND
Mainly fewer following relatives from Syria
In Q3 2017, the majority of asylum seekers and relatives joining them were from Syria, Eritrea and Iraq. There were 1.5 thousand fewer following family members from Syria than in Q2. The number of Eritrean relatives joining their family members dropped as well, while the number of following relatives from Iraq remained virtually unchanged compared to the previous quarter. The number of asylum seekers increased slightly for all three groups.
Asylum seekers and following relatives by nationality

Q2 2017

Q3 2017

Asylum seekers
Syrian
785
815
Eritrean
365
430
Iraqi
200
295
Following relatives
Syrian
2525
1260
Eritrean
685
520
Iraqi
105
110
Source: CBS, IND
Half of asylum seekers are men
In Q3, more than half of asylum requests were submitted by adult men, but the share of men was lower compared to the previous three quarters, i.e. 53 percent. The share of adult women amounted to 19 percent; 28 percent comprised children.
Over the past quarters, the share of adult following family members has increased to 54 percent in Q3 2017. Adults were still a minority one year previously, namely 40%.
Asylum seekers and following relatives by gender and age

Men (%)

Women (%)

Boys (%)

Girls (%)

Asylum seekers
2016-III
2595
965
940
690
2016-IV
3245
830
920
530
2017-I
2290
670
705
345
2017-II
2115
720
640
375
2017-III
2315
835
800
430
Following relatives
2016-III
215
860
800
725
2016-IV
475
2010
1835
1670
2017-I
635
1875
1440
1330
2017-II
545
1485
1100
970
2017-III
400
820
535
495
Source: CBS, IND