Older generation catching up on social media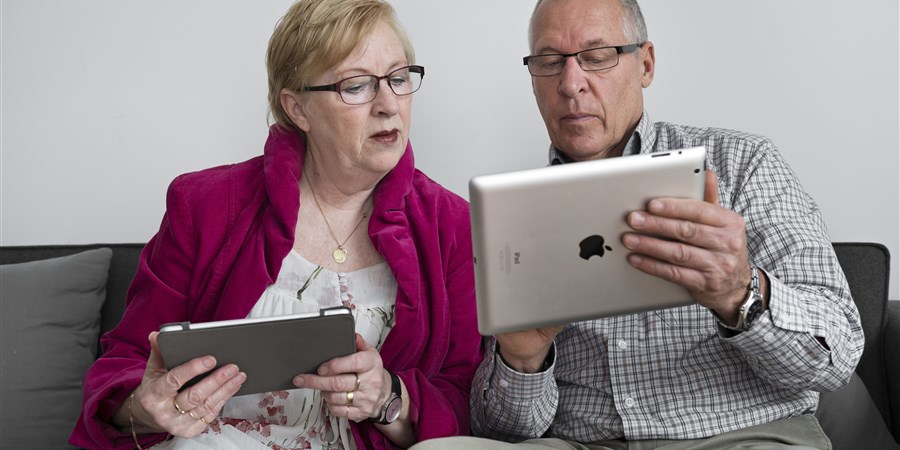 Eight out of ten Dutch citizens aged 12 or older are using social networks such as WhatsApp, Facebook or Twitter, according to the publication 'ICT, knowledge and the economy 2017' (Dutch only) released by Statistics Netherlands (CBS). Over the past few years, the use among older people has increased, while it has hardly changed among young people.
In 2016, nearly 80 percent of all people aged 12 and up were active users of social networks, compared to nearly 72 percent in 2014. Three-quarters mentioned that they exchange messages with others, for example via Skype Messenger or WhatsApp, versus 63 percent two years ago. Other social networks such as Facebook and Twitter, as well as professional networks such as LinkedIn also gained a slightly higher participation rate between 2014 and 2016.
Use of social networks

2016

2014

Total social networks
79
71.6
Instant messaging
(e.g. WhatsApp)
74.7
62.8
Professional network
(e.g. LinkedIn)
26.6
24.4
Other social networks
(e.g. Facebook, Twitter)
58.1
55.1
Smaller difference between young and old social media users
Although young people were using social media more frequently last year compared to people in older categories, the difference has become smaller since 2014. Among the age group 45 to 64, the use of social networking sites went up from 70 percent to 83 percent. The same increase in share was seen among people aged 65 or older: from 26 percent to 39 percent. Instant messaging, e.g. via Skype Messenger or WhatsApp, surged in particular among the age group 45 and older, due to increased smartphone ownership. In the age category 12 to 24, the use of social networks remained virtually equal, i.e. 95 percent.
Use of social networks by age

| | 2014 | 2016 |
| --- | --- | --- |
| 12 to 24 years | 96.3 | 94.8 |
| 25 to 44 years | 89 | 93.1 |
| 45 to 64 years | 69.9 | 83 |
| 65 years or older | 25.7 | 39 |
Higher educated mainly more on professional networks
In 2016, 91 percent of the Dutch population with a higher education level was active on social networking sites, versus 83 percent of the medium educated and 66 percent of the lower educated people. The difference by education level is relatively the largest when joining professional networks (e.g. LinkedIn) and the smallest in case of popular social networks such as Facebook and Twitter.
Between 2014 and 2016, participation in social networks has risen most notably among medium educated people.
Use of social networks by education level, 2016

Low

Medium

High

Total social networks
66.3
83.1
90.6
Instant messaging
(e.g. WhatsApp)
61.3
79.4
86.9
Professional network
(e.g. LinkedIn)
6
24.6
54.1
Other social networks
(e.g. Facebook, Twitter)
50.1
61.6
64.9