Unemployment further down in December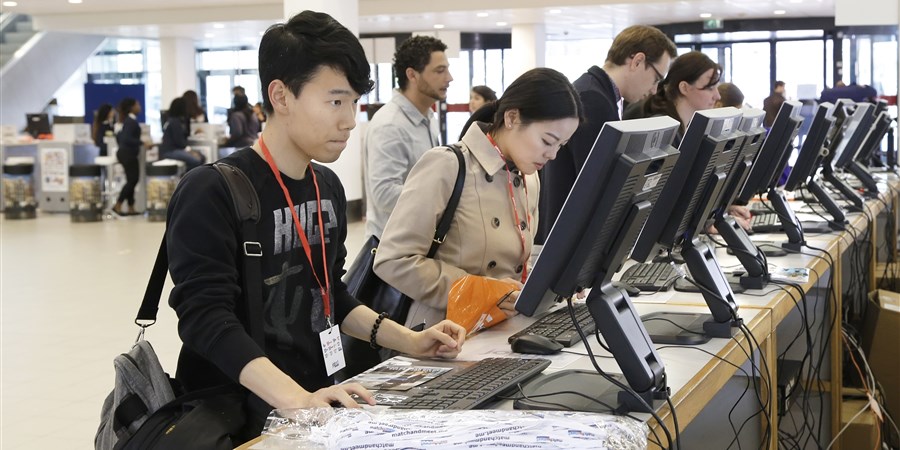 As reported today by Statistics Netherlands (CBS), unemployment has declined by an average 9 thousand per month over the past three months, ending at a total of 482 thousand unemployed in December. This amounts to 5.4 percent in the labour force. By the end of last year, the Employee Insurance Agency (UWV) provided 412 thousand unemployment benefits.
The decrease in unemployment is noticeable across all population groups: men and women, young and old. The number of people in work has gone up accordingly, by a monthly average of 13 thousand in the past three months. This increase in employment is also seen across the different groups of the labour force.
Unemployed and unemployment benefits
UWV: substantial drop benefits in construction and temporary work agency sectors in 2016
At the end of 2016, the number of current unemployment (WW) benefits recorded by UWV stood at 412 thousand. This represents a year-on-year decline of 34 thousand (-7.6 percent). When broken down by age group, the decline is strongest in the age category under-25s (-15.3 percent). The number of benefits declined only slightly among the over-55s (-2.6 percent).
Over the past year, the number of unemployment benefits decreased much more strongly among men than among women. This is related to the type of sector in which unemployment declined. The strongest decline in unemployment benefits last year was seen in the sectors construction (-34.2 percent), temporary work agencies (-17.5 percent) and metal and technical companies (-15.5 percent). Several major bankruptcies affected the retail chain store sector, leading to a much higher number of unemployment benefits there. In December 2016, the number was nearly 3 thousand (27.8 percent) up from the same month one year previously.
UWV: significantly fewer new unemployment benefits in 2016
In 2016, UWV provided 491 thousand new unemployment benefits, down by almost 93 thousand (-15.9 percent) from 2015. The number of new benefits was down across all sectors except in the retail chain sector (22.6 percent).
Unemployment higher among women over 25
In December, unemployment affected 5.4 percent of the total labour force; among under-25s, it affected relatively fewer women than men. On the other hand, more women than men are unemployed in the age categories 25-44 and 45 years and over. Over all 12 months in 2016, unemployment among women was higher than among men in the same age categories.
Rate of unemployment (seas. adjusted), December 2016
Rate of unemployment (seas. adjusted), December 2016

| | Men | Women |
| --- | --- | --- |
| 15-24 years | 10.6 | 9.8 |
| 25-44 years | 3.5 | 4.7 |
| 45-74 years | 4.3 | 5.6 |
More people in work
There are 12.8 million people in the age category 15-74 in the Netherlands. In December, 66.2 percent were in paid employment. This is a total of nearly 8.5 million people, comprising around 4.6 million men and 3.9 million women. Over the past three months, the number of people in paid employment has grown by an average of 13 thousand per month.
Among the age category 15 to 74, over 4.3 million did not have paid employment. The group of unemployment includes 482 thousand registered unemployed and nearly 3.9 million who are either not looking or not available for work. Women form the majority in the latter group with 2.2 million.
Total and working labour force (15-74 years, seasonally adjusted)
More people entered labour market than left
The number of unemployed people has declined further over the past three months. The main reason is that more people have entered the labour market than left. In addition, more people joined the labour market than left. As a result, total labour supply (employed plus unemployed) has grown slightly over the past three months.