Most substantial increase in temp hours in five years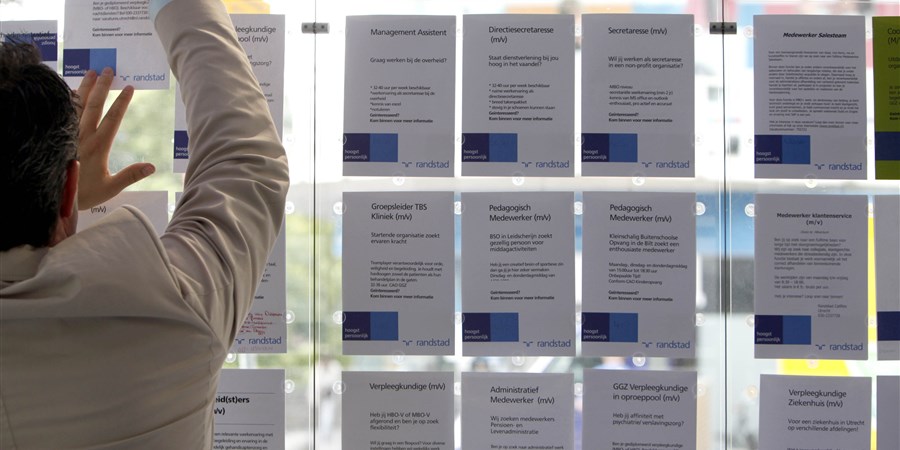 According to Statistics Netherlands, the total number of hours worked in temp jobs increased by 3.6 percent in Q4 2015 relative to Q3. This is the most substantial increase in five years. The number of hours worked in short and long-term temporary employment contracts grew more rapidly than in the previous quarter.
Hours worked in temp jobs, seasonally adjusted
Higher demand for long and short-term employment contracts
The number of long-term temporary contracts, e.g. secondment and pay-rolling, increased by 4.1 percent in Q4, versus a 3.4 percent increase in Q3.
The number of hours worked in short-term temporary contracts rose by 2.7 percent, the highest increase in nearly five years. Short-term temp job developments are usually an indication for developments in the rest of the labour market.
More than 9 percent increase in temp hours in 2015
Simultaneously with the publication of Q4 data, annual figures become available. The total number of temp hours as well as turnover generated by temp agencies grew considerably in 2015 compared to 2014. The total number of hours increased by 9.4 percent, turnover by 10.2 percent. The corresponding figures for 2014 were 6.6 percent and 5.5 percent respectively.
Labour market shows broad-based recovery
On 11 February, Statistics Netherlands reported that the number of jobs had grown by 48 thousand in Q4 2015, the sharpest growth in more than four years. Employment rose most notably in the temp sector. The number of job vacancies also increased, by 11 thousand, reaching a total of 143 thousand by the end of December. Unemployment fell by 5 thousand in Q4 2015.