Optimism prevails in private sector in 2016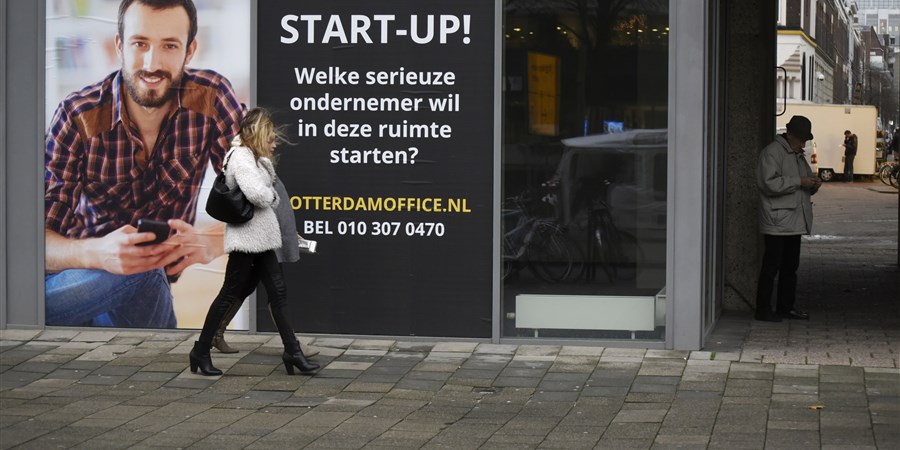 Optimism prevails in the Dutch private sector at the beginning of 2016. At the start of Q1, the business confidence indicator rose to more than 9, reaching the highest level in four and a half years. Business confidence improved considerably in the services sector and the construction sector, according to Statistics Netherlands (CBS), the Chamber of Commerce (KvK), the Economic Institute for Construction and Housing (EIB), the Dutch Organisation for Small and Medium-sized Enterprises (MKB Nederland) and the Dutch Employers' Organisation (VNO-NCW).
The increase in business confidence is partly caused by positive developments in Q4 2015 and positive expectations for Q1 2016. The number of manufacturers and service providers reporting turnover growth and more profitability in Q4 grew. On balance, they are also optimistic about their turnover results in Q1 2016.
Business confidence in the Netherlands, total non-financial private sector
Positive mood widely supported
Business confidence is widely supported across nearly all sectors. The indicator rose distinctly in the sector commercial services and stood at 15 at the beginning of Q1 2015, the highest level since the business confidence survey was started up in 2008. On balance, one-quarter of commercial service providers reported better turnover results in Q4 and were positive about Q1 2016, which boosted confidence.
After a dip in the previous quarter, business confidence also improved in the construction sector, to 18, the highest level since 2008. With 19, the indicator reached the highest level in the sector wholesale trade. For the third quarter in a row, the business confidence indicator in the sector wholesale trade was hovering around this level.
Mining sector and car dealers pessimistic
Business confidence did not improve across all sectors. Among car dealers, the indicator fell by 10 points from 11 in Q4 2015 to 1 in Q1 2016. On balance, car dealers anticipating turnover decline easily outnumber those expecting turnover to grow in Q1, while in the past quarter it was the other way round. Poor expectations dragged down the business confidence indicator in the car-dealing sector. Possibly, the change is due to tax measures effective from 1 January 2016 onwards.
Mining is the only sector where the mood is, on balance, negative. Cheap oil and the reduced natural gas extraction play a part in this respect.
Business confidence by sector
A more elaborate report on Business confidence in the Netherlands and the Business Cycle Survey Netherlands for Q4 2015 is available on Ondernemersplein.nl : the information point of the government for the private sector.