Sharpest increase in temp hours in almost five years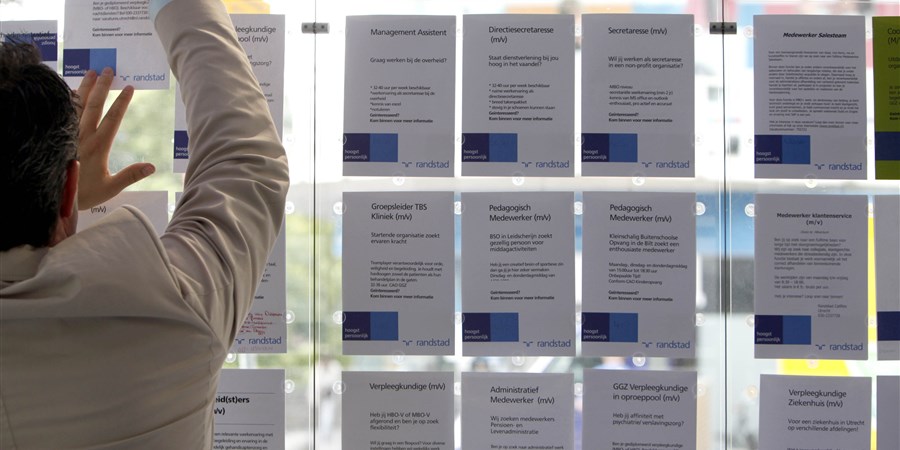 The total number of hours worked in temp jobs increased by 3.2 percent in the second quarter on the first quarter of 2015. According to Statistics Netherlands, this is the most substantial increase in almost five years. Hours worked under both long-term and short-term employment contracts increased at a higher rate than in the previous quarter.
Hours worked in temp jobs, seasonally adjusted
Strong increase in demand for short-term temp contracts
The number of long-term temporary contracts, e.g. secondment and pay-rolling, increased by 3.9 percent in the second quarter. Employers want to be more flexible in recruiting and dismissing personnel, and increasingly prefer long-term temporary contracts over permanent contracts.
The number of hours worked under short-term temporary contracts also rose, namely by 2.1 percent, the highest increase in over four years. Developments in short-term temp job hours are usually ahead of the rest of the labour market.
Labour market recovery continues
On Friday 14 August, Statistics Netherlands announced that labour market recovery continues. The number of jobs grew by 19 thousand on the first quarter. The number of temp jobs rose most notably. The number of job vacancies also increased further. On Thursday, 20 August, Statistics Netherlands reported a further drop in unemployment in July 2015.
Source, StatLine:
For more information on economic indicators, see the Economic Monitor.