Retail sector records largest turnover growth in seven years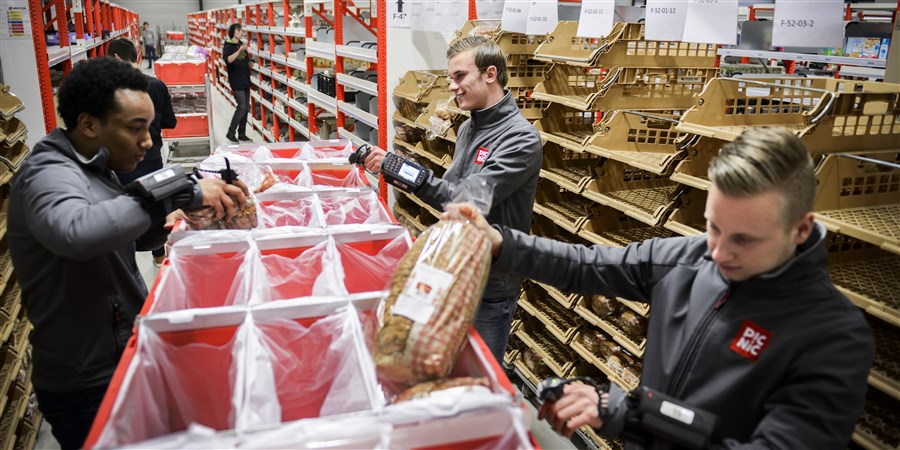 Statistics Netherlands reports today that the retail sector achieved a 4.7 percent turnover growth in June relative to June 2014, the highest growth rate since July 2008. Retail volume (roughly corresponding to the number of sales) was 5.1 percent up in June from one year previously, retail prices were 0.4 percent down. Non-food shops showed substantial turnover growth. Online retail sales surged 28.1 percent in June.
The more favourable shopping-day pattern in June this year compared to June 2014 had a positive effect on retail sales. As soon as the data for June are available, quarterly data are published. In the second quarter, retail turnover wass 1.5 percent above the level of the second quarter of 2014. Sales grew 2.4 percent.
Turnover, price and volume developments retail sector, June 2015
Non-food sector generates 6 percent turnover growth
Non-food shops realised a turnover growth rate of 6 percent in June 2014, versus a marginal turnover loss in May. Higher sales account for the turnover growth in June. Retail prices were marginally below last year's level.
Within the non-food sector, home furnishing shops boasted the best results with a turnover growth rate of 12.7 percent. The home furnishing branch has shown positive results since July 2014, when the housing market started to recover. Chemist shops, clothes shops and DIY shops also showed better year-on-year results in June. Consumer electronics shops and household appliances shops, on the other hand, still faced modest loss of turnover, albeit less dramatic than in the preceding months.
Turnover and volume developments home furnishing shops
Food, drinks and tobacco shops also perform well
Food, drinks and tobacco shops generated 3.1 percent year-on-year turnover growth in June, supermarkets 3.7 percent, specialist shops recorded marginal turnover loss. In May, food, drinks and tobacco shops still suffered turnover losses. Turnover growth in June is largely due to higher sales.
Turnover surge e-tailers
Year-on-year online retail turnover has risen considerably in June. Online retail sales soared by 28.1 percent, versus a 12.2 percent turnover growth in May. Turnover generated by so-called multi-channelers, i.e. shopkeepers selling goods and services online as well as in the traditional manner grew by 34.6 percent, versus a 23.2 percent turnover growth for pure e-tailers, whose core activity is selling goods and services over the internet.