steady growth for exports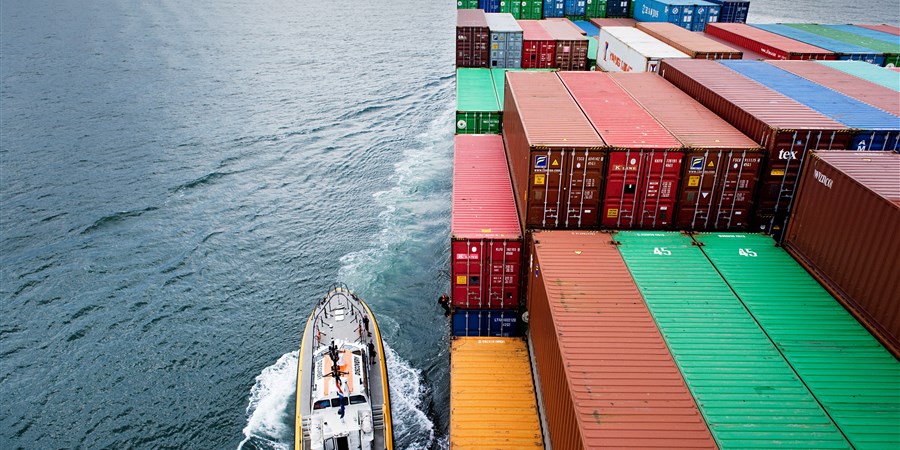 Statistics Netherlands announced today that the volume of exports of goods was 4.7 percent up in April 2015 from twelve months previously. The growth is somewhat larger than in the previous two months. Exports of transport equipment, machines and electronic equipment were noticeably higher in April. Higher exports of Dutch products as well as higher re-exports contributed to the growth. In April 2015, the volume of imports was 1.4 percent above the level of April 2014.
Export of goods (volume, adjusted for working days)
More transport equipment, machines and electronic equipment exported
Dutch companies mainly exported more transport equipment, machines and electronic equipment in April 2015. Recently, Statistics Netherlands announced that Dutch manufacturing industry produced more transport equipment and electronic devices in April. Exports of rubber and plastic products also grew noticeably.
Circumstances for Dutch exports slightly less favourable in June 2015
According to Statistics Netherlands' Exports Radar, circumstances for Dutch exports deteriorated slightly in May and June compared with April. The minor decline from May to June was caused by the less favourable development of the real effective exchange rates compared with the previous month. The German manufacturing industry, on the other hand, was above the level of the preceding month. By means of six indicators, the Exports Radar shows whether circumstances for Dutch exports have become more or less favourable.
Source, Statline:
For more information on economic indicators, see the Economic Monitor.