Retail sales 3 percent up in February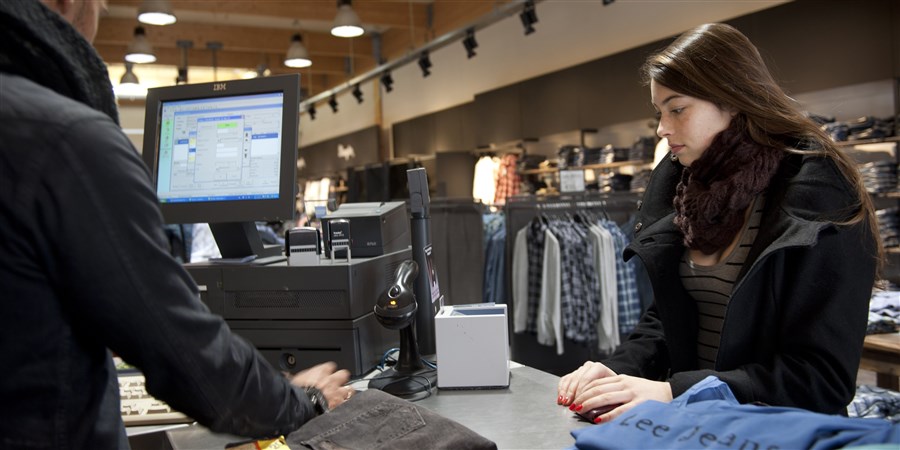 Statistics Netherlands announced today that retail turnover was 1.2 percent up in February 2015 from the same month last year. Retail sales (volume) continue to grow, by 3 percent in February. Retail prices fell by 1.8 percent. Turnover and sales generated by food, drinks and tobacco shops and non-food shops improved in February.
Turnover, price and volume developments in February 2015
First turnover growth clothing shops in six months
Within the non-food sector, chemist shops and home furnishing shops reported higher turnover figures. This was also the case in the preceding months. For the first time in six months, clothing shops also achieved better results. Consumer electronics shops recorded a 3 percent turnover loss, versus a turnover growth by nearly 4 percent in January. Turnover results realised by household appliances shops, DIY shops and textile supermarkets were again below the level of the preceding month in February.
Turnover growth for food, drinks and tobacco shops
Food, drinks and tobacco shops reported a 1.7 percent turnover growth in February, mainly based on higher sales. Prices of daily shopping items were marginally up from February last year. In January, prices were still below the level of one year previously, due to temporary price reductions in supermarkets. In February, the effects of the price reductions had worn off. Supermarkets almost entirely accounted for the turnover and volume growth in February. Turnover generated by specialist shops hardly improved relative to one year previously.
Turnover mail-order firms and online shops continues to rise
Mail-order firms and online shops saw turnover rise by more than 12 percent compared to February last year. The growth rate was higher than in January.
Source: