consumer confidence positive for the first time in 7.5 years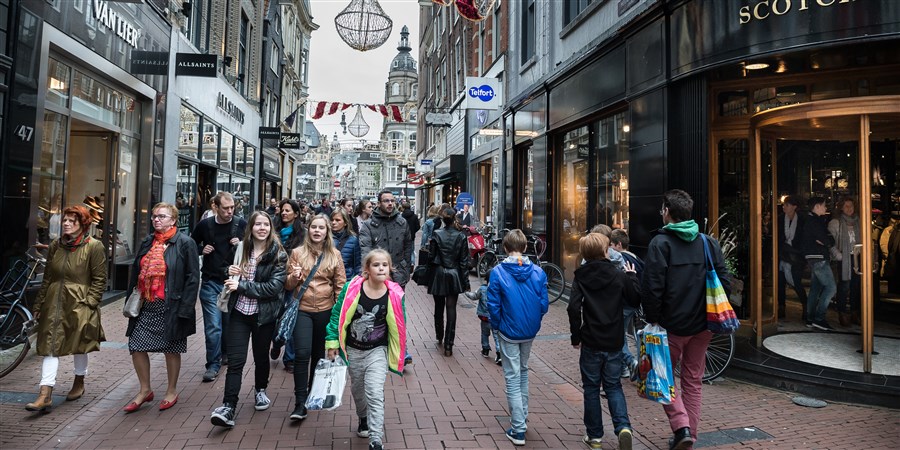 For the first time since the summer of 2007, the mood among Dutch consumers is positive. According to Statistics Netherlands, the consumer confidence indicator rose from -7 in February to + 2 in March. Consumers are particularly positive about the economic climate. Their willingness-to-buy is less negative in March.
Consumer confidence rose to + 2 in March, which is far above its long-term average over the past two decades (- 8). Consumer confidence reached its highest level ever in April 2000 (27) and its lowest level in February 2013 (- 44).
Consumers much more optimistic about the economy
Confidence in the economic climate in general improved in March relative to the preceding months. This component indicator rose from - 5 In February + 15 in March. Currently, optimists outnumber pessimists by a large margin. Consumers' opinions about the economic climate in the next 12 months and the past 12 months improved considerably.
This is probably due to the positive news about the economy and the labour market in the past month. Share prices on the Amsterdam Stock Exchange have also risen for some time now.
Consumers' willingness-to-buy was less negative than in February. This component indicator climbed 2 points to -7. For the first time since early 2008, the number of consumers who think it is a favourable time to buy expensive items is about the same as those who think it is an unfavourable time to buy expensive items, like washing machines, TV sets and furniture.
Consumers far less pessimistic about further unemployment
Having a paid job is crucial for consumers' willingness-to-buy. Consumers' expectations about future developments on the labour market improved considerably in March. Nearly 36 percent of respondents expect unemployment to rise in the next 12 months, whereas over 31 percent anticipate a decline. The balance of positive and negative answers was - 2, the highest level in four years. Statistics Netherlands also announced today that unemployment declined further in February.
Consumer confidence
Source, StatLine:
More figures can be found in dossier Business cycle.
For more information on economic indicators, see the Economic Monitor.