Prices owner-occupied residential property up in 2014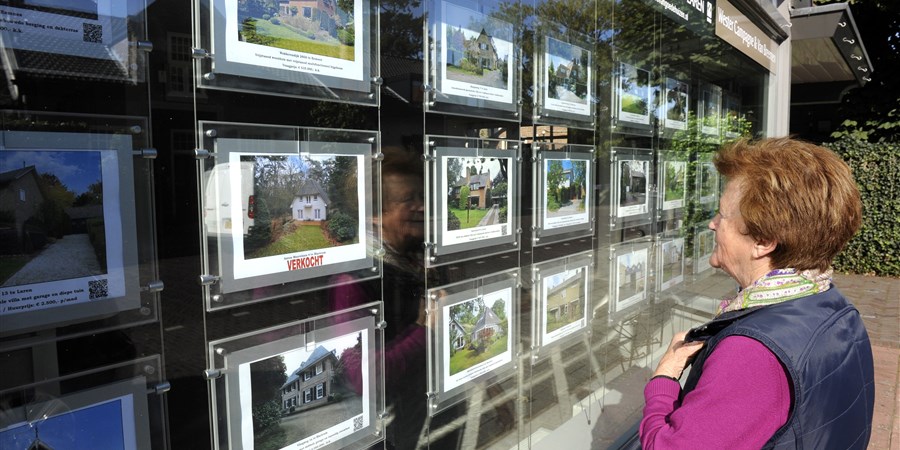 Prices of owner-occupied houses, excluding new constructions, were on average 2.0 percent higher in December 2014 than in December 2013. House prices have been higher than twelve months previously for nine months now, according to the price index of owner-occupied homes – a joint publication by Statistics Netherlands (CBS) and the Land Registry Office.
In 2014, prices of owner-occupied houses, excluding new constructions, were on average 0.9 percent up from one year previously. For the first time since the recession set in, the average annual price level was higher than in the preceding year.
Prices more than 3 percent up from dip in June 2013
In December 2014, the average price level of owner-occupied houses was at approximately the same level as in May 2003. Dutch house prices have been fairly stable over the past six months, but they are higher than in the corresponding month of last year.
House prices are currently 19 percent down from the record level reached in August 2008, but they are now 3.1 percent above the low level recorded in June 2013.
House sales pick up
According to figures released by the Dutch Land Registry Office last Monday 25,265 homes were sold in December, an increase of 63.4 percent relative to December 2013. Over the entire year 2014, a total of 153,511 homes were sold, i.e. 39.4 percent more than in 2013.
Prices owner-occupied houses on average 0.9 percent up in 2014
In 2014, prices of existing owner-occupied houses were on average 0.9 percent up from the preceding year. In 2013, prices were 6.6.percent down from 2012. The price rise in 2014 is the first one after 2008, when prices were 3.0 percent higher than one year previously.
Largest price increase in North-Holland
In just over half of provinces, house prices were higher in 2014 than in 2013. House prices increased most (by 2.7 percent) in the province of North Holland, mainly due to price developments in Amsterdam. Residential property prices in Amsterdam rose by 5.1 percent in 2014 compared to 2013. House prices fell most in the province of Friesland.
Detached houses cheaper, all other types of dwellings more expensive
In 2014, prices of nearly all types of dwellings increased. Only detached houses were cheaper than in 2013. The price drop for detached houses averaged 0.3 percent. Prices of flats and terraced houses increased most, i.e. by 1.5 percent.
StatLine:
For an interactive illustration of regional developments in house prices and transactions, see Dutch housing market on the map
For more information on economic indicators, see the Economic Monitor.