Domestic consumption stable in May, after years of contraction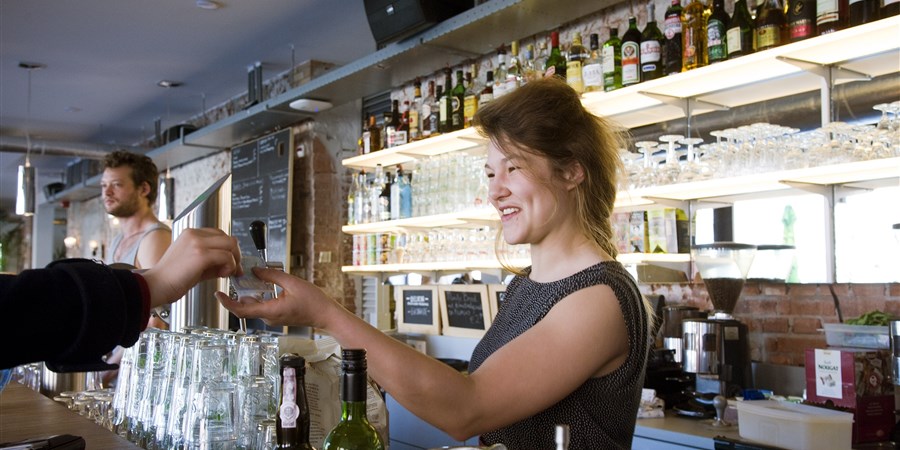 According to Statistics Netherlands, Dutch households spent 0.1 percent more on goods and services in May 2014 than in May 2013. For the first time this year, consumer spending is up from one year previously, but only just. The lower natural gas consumption still curbs consumption. Just as in the preceding months, households used less natural gas in May than twelve months previously. If energy consumption is not taken into account, household consumption grew marginally in the first months of 2014. Consumption figures have been adjusted for price changes and differences in the shopping-day pattern.
Domestic household consumption (volume, adjusted for shopping-days)
Spending on durable goods up again
Household spending on durable goods, e.g. clothing, shoes, electrical equipment, household appliances and cars was 4.5 percent up in May. Spending on durable goods is the most cyclically sensitive type of spending. Consumer spending on durable items has risen relative to on year previously since the end of 2013, after more than two years of sharp decline.
Household spending on food, drinks and tobacco products was approximately the same as in May 2013, whereas spending on other goods (including natural gas) was 6.2 percent down. In May, temperatures were also considerably higher than twelve months previously. Household spending on services was 0.3 percent up from May 2013.
Consumption of durable goods (volume, adjusted for shopping day pattern)
Circumstances for consumption more favourable
According to theHousehold Consumption Radar circumstances for consumption have improved in July. This is mainly due to the fact that consumers are less negative about unemployment over the next twelve months and because Dutch share prices compared to one year previously rose more rapidly than in the preceding month. Dutch house prices also rose by more than in the preceding month. By means of six indicators, the Household Consumption Radar shows whether circumstances for Dutch household consumption have become more or less favourable.
Today, Statistics Netherlands also publishes figures
about investments
in May.
More figures can be found in dossier Business cycle.
For more information on economic indicators, the reader is referred to the Economic Monitor.