Sector hotels and restaurants thrives due to nice weather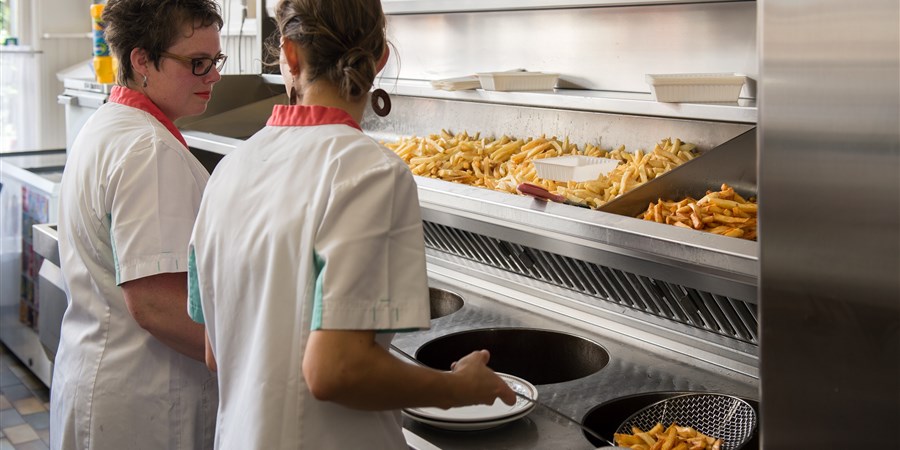 Turnover and volume growth
Pubs do not contribute to growth
Statistics Netherlands (CBS) announced today that traditional retailers in the sector hotels and restaurants achieved a 1.4 percent volume growth in the first quarter of 2014 relative to the fourth quarter of 2013. Figures have been adjusted for seasonal variation. The sector provided a boost to the economy, generating a 1.6 percent turnover growth in the first quarter of this year. These are the highest first-quarter figures recorded since 2006.
Nice weather conditions boost turnover results
Adjusted for seasonal variation, consumers and entrepreneurs spent more money in hotels, restaurants, pubs, etc. in the first quarter than in the preceding quarter. The growth is partly caused by the exceptionally mild weather conditions in the winter of 2014. Restaurants accounted for remarkably good results in the first quarter, generating a turnover growth of 2.1 percent relative to the previous quarter. Hotels and cafeterias recorded a turnover growth of 1.6 and 1.7 percent respectively.
Turnover pubs marginally down.
Despite the mild winter weather, pubs suffered a marginal turnover loss of

0.1 percent

. Pubs have shown fairly poor turnover results for some time now compared to other branches in the sector. Possibly, pubs were affected more seriously by government regulations than other branches in the sector. Since January 2014, the age limit for legal alcohol consumption was raised and earlier, VAT and excise duty rates were also raised. These measures had a considerable effect on consumer prices