Unemployment down, but fewer people employed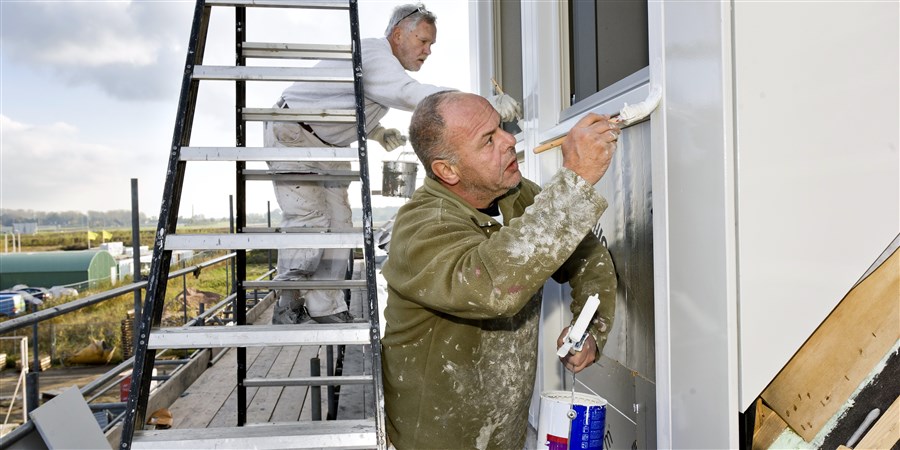 More people withdrew from the job market
Female unemployment higher
Number of unemployment benefits down by 6 thousand in March
Fewer benefits granted to young people and men
According to the most recent figures released by Statistics Netherlands (CBS), unemployment fell by 7 thousand in March. The decline was largely due to the fact that many people withdrew from the labour market, not because more people managed to find paid jobs. The number of people with paid jobs was reduced further in March.
Figures published by the Institute for Implementation of Employees' Insurances (UWV) show that the number of unemployment (WW) benefits paid in March stood at 454 thousand, i.e. 6 thousand down from February and 74 thousand more than in March 2013.
Fewer people participate on the job market
Unemployment adjusted for seasonal variation decreased by 7 thousand to 684 thousand in March 2014, but if a longer period is taken into account, unemployment is still rising. The average monthly increase over the first quarter of this year was 5 thousand. At the same time, the employed labour force was reduced by 18 thousand on a monthly basis. As a result, the total employed labour force contracted by an average of 13 thousand a month.
More women unemployed
Women aged 25 years and older almost entirely accounted for the unemployment growth in the first quarter. The average monthly increase among women in this age category was 6 thousand. The relatively large amount of jobs lost in the sectors health care and welfare and trade, which employ many women, play a part in this respect.
In March, 8.7 percent in the Dutch labour force were unemployed, versus 7.2 percent according to the definition set by the International Labour Organisation (ILO).
Number of female benefit recipients stable
The number of unemployment benefit claimants fell by 1.4 percent in March 2014 to 454 thousand. In March last year, the number still rose by nearly 1 percent. The most substantial relative reduction was recorded among young people under the age of 25. The number of unemployment benefits also declined among men, but remained almost stable among women, compared to February. The number of benefits continued to grow among over-55s in March. The most dramatic reduction was found in sectors sensitive to seasonal variation, like agriculture and construction. The number of benefits grew in the sector health care and welfare, where many women are employed.
More people found jobs in the first quarter of 2014
In the first quarter of this year, 174 thousand new benefits were claimed, 5 thousand more than in the same period last year and 158 thousand people stopped claiming unemployment benefits, 29 thousand more than in the first quarter of 2013. In the latter group, 75 thousand people stopped claiming because they had found work, i.e. nearly 22 thousand more than in the first three months of 2013.