A clearer picture of online platforms in the Netherlands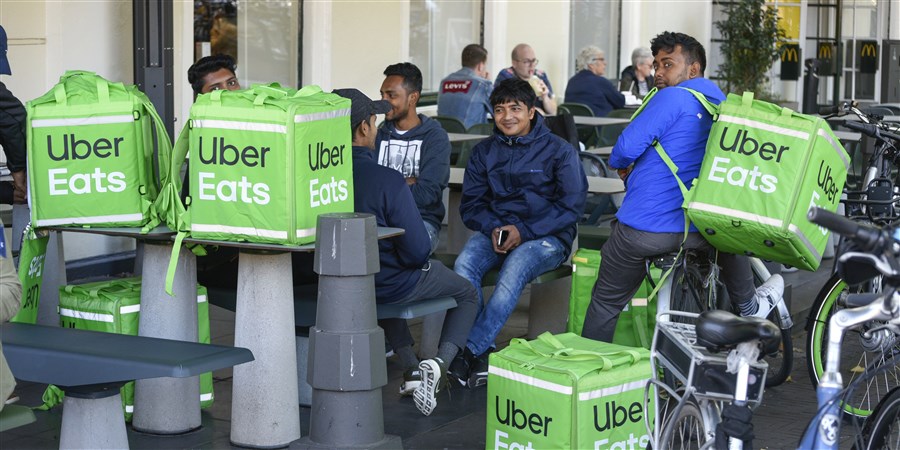 Whether we want to sell new or second-hand products, book a hotel room or simply share photos on social media, online platforms are taking on an ever-greater role, both in our society and in our economy. Statistics Netherlands (CBS) aims to publish reliable information about these online platforms on a regular basis. The provisional findings of an initial survey were published recently.
An online platform, as defined by CBS, functions as a digital intermediary between two interdependent groups, enabling those groups to exchange goods, services or information. 'Take eBay, Booking, Airbnb or Facebook,' says CBS researcher

Nico Heerschap

. 'Or Amazon and Bol.com

- those

companies sell both their own products and products for third parties. That second activity makes them online platforms by our definition.'
The role of online platforms
An initial exploratory survey of Dutch online platforms was conducted in 2019, and its provisional findings were published recently. That survey investigated factors such as the number of providers and purchasers online platforms have, their business models, the characteristics of the providers and buyers, how much the platforms earn and whether the platforms only target the Netherlands or also focus on other countries. 'We want to be able to make accurate statements about the role of online platforms over time,' Heerschap explains. 'Then we can make comparisons. That's why we want to conduct an annual survey.'
Notable findings
The study showed that Dutch online platforms primarily target

the Netherlands

. One striking finding is that one-third of the platforms reported a negative operating result. 'That can be explained by the fact that online platforms first want to grow,' Heerschap comments. 'They try to keep users' costs down to achieve a competitive advantage.' CBS also looked into the algorithms platforms use to bring providers and buyers together, what requirements they set when it comes to job brokering, and what they do with the data they collect.

Adequate Measuring of the Economy
The study of online platforms is very much in line with the CBS-wide project 'Adequate Measuring of the Economy'. Developments such as digitisation, globalisation and the shift towards services mean that there are currently blank spaces in the description of the Dutch economy. 'Online platforms play a key role in all these facets,' Heerschap explains. 'For example, platforms make it possible for individuals and households to produce more themselves, by renting out rooms, lending out their cars, doing odd jobs for other people, etc. A better understanding of online platforms can help produce a better description of that economy.'

Determining the population
There is no separate category for online platforms in

the Standard Industrial Classification (SIC)

CBS generally uses. 'That made it difficult to determine the population for our study,' says Heerschap. 'We used existing populations, but we also had to make use of methods like 'text mining' to pick up keywords that are often used on online platforms; then we had to look for sites where those keywords appear.' According to Heerschap, these methods did not yet produce clear-cut results: 'By no means all Dutch platforms have completed the questionnaire as expected. Another problem is that Dutch people also use international platforms that have no base of operations in

the Netherlands

. That makes it more difficult to identify them, and to approach them to fill in a survey.'

Appeal for responses
The study will soon be repeated among online platforms, using more in-depth analyses and a population that is now better defined, thanks to big data techniques. Heerschap is appealing to online platforms to respond to the survey. 'It's important for us to get a good picture of this part of the economy, too. For the online platforms themselves, it's important that we get a fair impression, and that the attention is not focused exclusively on the negative aspects of online platforms.'


Objective statistical information
CBS is conducting the research into online platforms on behalf of the Ministry of Economic Affairs and Climate Policy. As

Rolf Moester

, a policy officer for the sharing economy at the Ministry, explains: 'The platform economy has seen a strong increase in recent years. That has brought many benefits for consumers, who can easily find and compare products, and for entrepreneurs, who can use the platforms to reach more people. But it also presents policy challenges for the government, such as the issue of unfair competition. CBS' comprehensive questionnaire represents an objective source of statistical information that is helping us implement data-driven policy. In some policy areas we use our own existing data sources and monitoring methods, for example on car sharing and individuals who rent out homes to tourists. The statistical information from CBS will give us a more complete picture.'