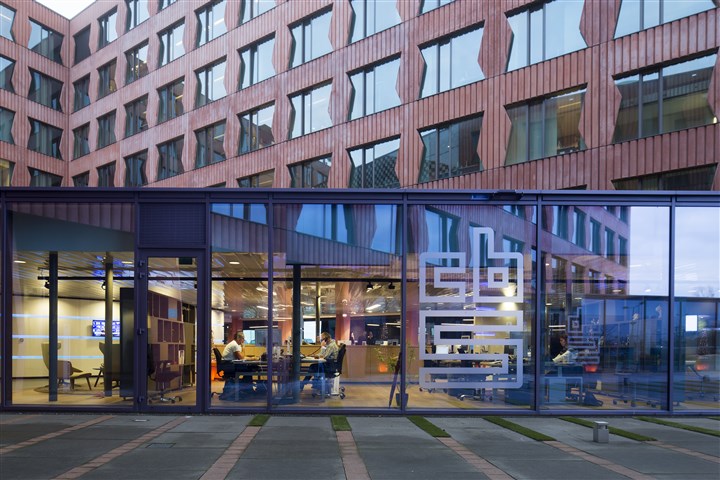 The Advisory Council
The Advisory Council and its tasks
On 1 January 2017, a legislative amendment took effect which abolished the Central Commission for Statistics (CCS) as an autonomous administrative authority and provided for the establishment of an Advisory Council. Among the tasks of this Advisory Council is to advise the Director General, either at his request or on its own initiative, regarding the implementation of his/her duties and powers. The Advisory Council shall in any case advise the Director General on the following matters:
Statistics Netherlands' Multi-annual Programme and work programme;
Possible ways to advance the accuracy and completeness of mandatory official statistics so as to meet the demands of users for the purposes of practice, policy and science;
Statistics Netherlands' operations and efficient allocation of resources.
When the position of Director General becomes vacant, the Advisory Council shall draw up a profile, select candidates on the basis of a procedure which is transparent and rests solely on professional criteria, and make a recommendation to the Minister of Economic Affairs.
Subcommittees
In view of preparing its opinions, the Advisory Council may form (sub)committees from among its members, which may also include non-council members. Opinions are to be adopted by the Advisory Council. All advisory committees are chaired by an Advisory Council member. The Advisory Council shall in any case set up the following advisory committees:
an audit committee (AC) for the preparation of advice to the Director General on operations, including financial reporting and risk management policies;
an ICT committee (Cie ICT) for the preparation of advice to the Director General on strategy, policy and implementation thereof in the areas of data protection and ICT.
Members of the Advisory Council and subcommittees
In accordance with the Statistics Netherlands Act, Advisory Council members are appointed by the Minister of Economic Affairs. Members of any subcommittee are appointed by the DG. Conform the Regulations of the Board, the DG determines financial compensation of the council members. A list of positions of advisory board and subcommittee members is on this page.
With a view to safeguarding continuity, the members of the Central Commission for Statistics have been asked to join the Advisory Council and/or a subcommittee. These members have been appointed for a term equal to the remaining period of their CCS membership. In all cases where they had not yet been reappointed as CCS members, these members may be reappointed once for a term of four years.
the Advisory Council
Members of the Advisory Council
G. (Gerrit) Zalm (chair)
retiring on 1-1-2026, not eligible for reappointment
C.M. (Charlotte) Insinger (deputy chair)
retiring on 1-1-2025, not eligible for reappointment
A.M.A.E. (Anne-Marie) Rakhorst
retiring on 1-1-2026, not eligible for reappointment
F.J.H. (Henk) Don
retiring on 1-6-2024, eligible for reappointment
M. (Martijn) Dekker
retiring on 1-1-2026, eligible for reappointment
Members of the audit committee
C.M. (Charlotte) Insinger MBA (chair)
retiring on op 1-1-2025, not eligible for reappointment
E.M.A. (Ellen) van Schoten RA
retiring on 1-1-2025, eligible for reappointment
Members of the IT committee
M. (Martijn) Dekker (chair)
retiring on 1-1-2026, eligible for reappointment
F.K. (Karel) van Lambalgen
retiring on 1-7-2024, not eligible for reappointment
B. (Bibi) van den Berg
retiring on 1-4-2025, not eligible for reappointment
D. (Diego) Kuonen
retiring on 1-10-2024, eligible for reappointment
B.C. (Barbara) Ubaldi
retiring on 1-10-2024, eligible for reappointment
J.J.W. (Jaap) Haenen
retiring on 1-1-2026, eligible for reappointment
Secretary
M.I. (Monique) Tóth Pál
E-mail mi.tothpal@cbs.nl