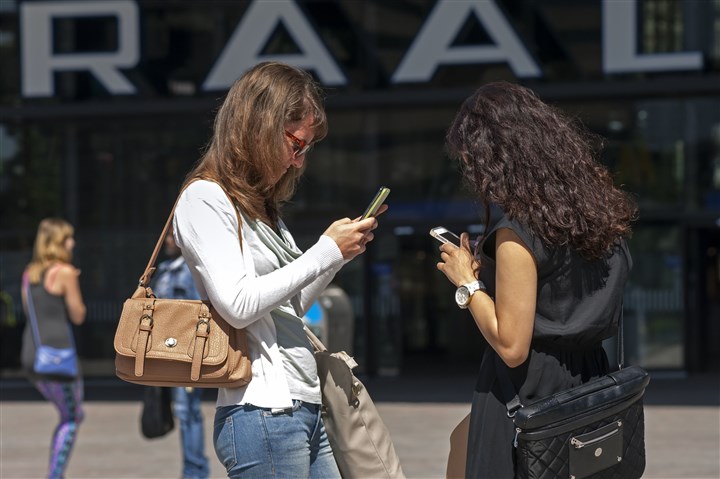 Social tensions and emotions in society
Statistics Netherlands (CBS) has developed an experimental tool that makes it possible to get fast, up-to-date information on levels of social tension and emotions in society.
Interactive dashboard
An earlier CBS study showed that publicly available social media posts can be used to measure social tensions and unrest in society.1,2 The Research and Document Centre (WODC), the knowledge centre at the Ministry of Justice and Security, has experimented with the use of social media, with the goal of establishing people's sentiment in relation to events in the domain of justice and security.
In collaboration with the WODC, CBS has collated knowledge gained from earlier research to create a new experimental tool: an interactive dashboard. This dashboard provides a daily indication of social tension and emotions in society, calculated by determining the percentage of posts on publicly available media and social media that contain words relating to social tension, basic emotions and topics surrounding justice and security.
Because the dashboard is updated every evening, it is possible to see the previous day's changes in social tensions and emotions from early in the morning.
[video: https://www.cbs.nl/en-gb/video/a5e90219a15943d0954f09abfc4ac2fe]
The dashboard is interactive; clicking on a particular day shows which event(s) on that day may have caused an increase in social tension. The user can also display a ranking, showing the relationship between social tension on a given day and times of raised tension in past years. This means that the current level of tension can be estimated at a glance.
With the addition of indicators for five key emotions (fear, anger, happiness, sadness and disgust), the dashboard also shows which emotions increase and decrease on days with raised social tension. In addition, the sentiment indicator displays changes in sentiment (positive, neutral or negative) over time.
Read more about the method.
Changes in social tension
CBS has previously published data, based on research into social media,1 showing that social tension has increased since December 2017 and has continued to rise in 2019, at least up to the moment of writing this article (autumn 2019). This is a result of a relative increase in posts about social tension and matters relating to justice and security.
It is difficult to establish the precise cause of the increase from the content of these posts, partly because the tone of posts on the social media analysed is increasingly negative in general. This trend is also visible in the comments on posts (See Coosto article 3 ). Comments on posts are not incorporated into the indicators.
Since 2017, CBS has published data on people's feelings of insecurity (these data were previously published annually). The data are based on the Security Monitor, a national survey conducted among a representative sample of the population. Although the Security Monitor focuses on a different phenomenon from the social tensions indicator, it would be interesting to see the extent to which the Security Monitor displays recent changes to feelings of insecurity. The fieldwork for the Security Monitor 2019 was conducted between August and November 2019; the findings will be made available in March 2020.
Changes in emotions
The dashboard shows which emotions increase and decrease on days with raised social tension.
One day with a high peak is 18 March 2019. Clicking on this peak in the dashboard displays extra information, revealing that this peak is related to the attack on a tram in Utrecht. That day saw a significant increase in the emotions of sadness, disgust and fear. Because it took a long time to establish exactly what was happening, during which time the perpetrator was still at large, this incident triggered feelings of fear.

On 15 March 2019, mosques were attacked in Christchurch, New Zealand. The social tensions indicator also shows a peak on that day, primarily a strong increase in the emotion of disgust. The emotion of fear seems to have been less prevalent following the attacks in Christchurch than after the attack in Utrecht, presumably because the location of the events was far away from the Netherlands.
Privacy
Publicly available posts from media and social media platforms, especially Twitter, were used to develop the indicators. For the purposes of this research, the posts were not linked to individual users, so CBS does not know who uploaded them; only the total number of tweets is counted. No selection of users was made, and both private and business users were included. Furthermore, the indicator does not show any individual posts, and the exact content of a person's tweets cannot be traced.
Feedback
This experimental tool will run for one year, during which time it will be possible to explore the use of the dashboard. CBS is keen to hear what you think of this tool. For instance, how informative do you think it is? We would also be interested in your suggestions for further improvements to this tool. Please tell us what you think, using the form below.