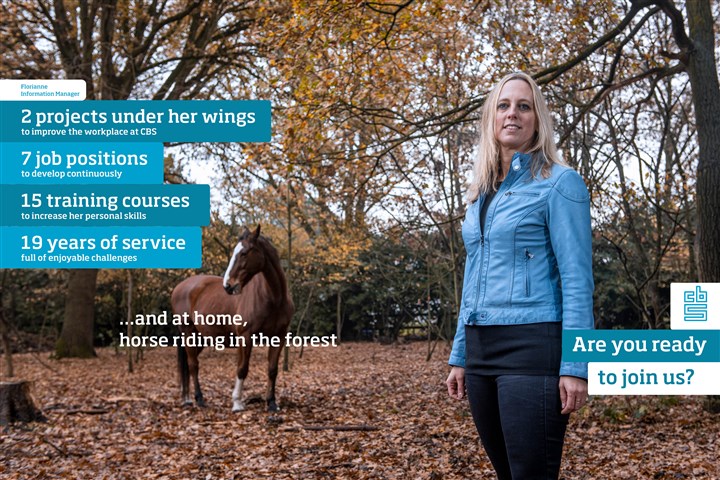 Florianne - Information Manager
I did my Environmental Sciences graduation project at CBS, about butterfly counts. I stayed and became a trainee, worked in statistics for a long time, started doing project management and now I'm an information manager. I've been working here for almost 20 years.

I form the connection between IT, the support department and colleagues at CBS. I also facilitate workshops, so I turn up everywhere in the organisation. I know everyone and everyone knows me, maybe also because I chaired the staff association for 10 years and organised all kinds of activities.

For me, what's special about CBS, apart from its social role, is that it's a place where you can really grow – not just in your job, but also personally. I've already held seven different jobs here, and I've had the opportunity to take at least 15 training courses.

I deal with very smart people all the time; it's all about quality. You learn a lot from that and it makes you smarter yourself. My work keeps me busy, and I like that, but when I'm at home it's actually very peaceful.

We live in a wooded area, and I can often be found in the woods with a chainsaw. That said, I get the most pleasure from my animals: dogs, cats and horses.